UNB PhD student Fawn Parker's novel lands on Scotiabank Giller Prize longlist
Author: UNB Newsroom
Posted on Oct 26, 2022
Category: UNB Fredericton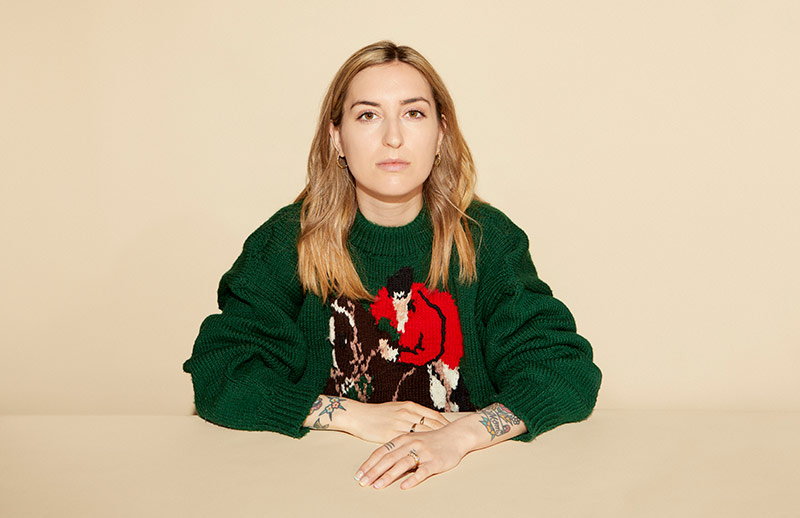 With her third novel longlisted for the Giller Prize, her fourth is set to be published in 2024 and a fifth already drafted, Fawn Parker's literary career seems to be in full bloom.
"What I remember is how from the age of eight this was something I wanted very badly, and I talked and thought about not much else. It's all I wanted. I pushed hard to publish my earliest novels as soon as I could. I'm so glad my publishers took a chance on me."
A PhD student in UNB's creative writing program Parker's novel What We Both Know was selected for the prestigious literary Giller Prize longlist. The Giller Prize recognizes excellence in Canadian fiction. From the 138 published novels and short stories nominated, What We Both Know was the top 14 books for the prize.
While the Giller recognition is welcomed, as a new PhD student in the creative writing program, Parker is focused on getting her new chapter in her professional and education life off on the right foot.
The creative writing PhD at UNB is one of only two such programs in the country and Parker said she was adamant about joining it.
Writer, UNB faculty member and co-director of the creative writing program, David Huebert, said he was not surprised to see Parker nominated for the Giller.
"It's wonderful to have someone in our program recognized. What We Both Know is a great novel – it's original and funny," Huebert said. "Fawn is a very talented writer and this nomination bodes well for her career going forward. When writers in the local creative writing community get recognized for major prizes, it's a lift for everyone around them."
About What We Both Know
Set in the wake of the #MeToo and Time's Up movements, What We Both Know is a visceral, intimate and complex novel about confronting the personal and professional consequences – and potentially devastating fallout – of revealing the truth about a famous man.
"The most succinct way of explaining my inspiration for this novel is 'being a woman,'" Parker explained. "I was thinking about issues around the #MeToo movement at the time and other challenges in the publishing industry and academia."
The novel tells the story of Hillary Greene, whose father, once a celebrated author and public figure, is now losing his memory and, with it, his ability to write. With full control over her father's memoir, Hillary is faced with a stark choice: reveal her father as a monster or preserve his legacy as a respected literary figure.
"I feel close to the protagonist, and I hope readers feel that way too. She's a difficult woman but an interesting one," Parker said.
What We Both Know is published by McClelland & Stewart, a division of Penguin Random House Canada and is available whenever you buy books and audiobooks.
Follow Fawn Parker at FawnParker.com and on Twitter.
Photo courtesy of Steph Martyniuk.
Media contact: Heather Campbell