Lorenzo Society Book Club to feature author Jeff Houlahan
Author: UNB Newsroom
Posted on Sep 12, 2022
Category: UNB Saint John
The Lorenzo Society Book Club at the University of New Brunswick will feature a reading by author Jeff Houlahan on Friday, Sept. 16.
In Houlahan's thriller, Long Train Home, Ryan Spencer won't get on a plane. A major league ball player who won't get on a plane better hit .400, knock in 150 runs and never chase the high cheese. So, it's fortunate that Ryan is a five-tool player. He can take one low and outside and turn it into two.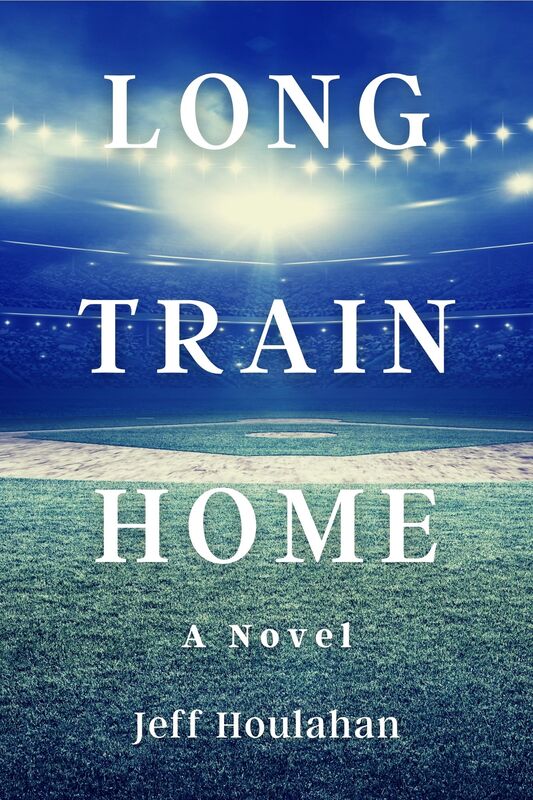 But he won't fly. 
Like Babe Ruth, Ty Cobb and Ted Williams before him, Ryan rides the rails from town to town. But as he travels across the continent, he also travels back in time.  The first time Ryan wakes on the train, he's in 1939, sitting beside 13-year-old Georgie Abbott, who has snuck aboard and is looking for the man who murdered his sister.  
​Two weeks later, when Ryan falls asleep on the train from Montreal to New York City, the Expos are struggling, Ryan can't lay off the outside slider, and his teammates hate him. When he wakes up, Hiroshima is still smouldering, Richard Nixon is running for Congress, seven more girls have been murdered, and Georgie Abbott won't take no for an answer.   
Georgie and Ryan spend 70 years and the rest of that summer tracking down the men who killed Georgie's sister and a dozen other young women. Between Ryan and the Montreal Expos scramble after a wild-card spot and a shot at the big prize.  
Long Train Home, complete at 100,000 words, owes something to W.P. Kinsella and a little to The 7 ½ Deaths of Evelyn Hardcastle. It's about baseball, time's thin veil, and the weight of accumulated regret, but it's a new story and a new voice.  
Houlahan is an ecologist, conservation biologist and writer. For the past 20 years, he has had an active research program studying animal and plant biology. All along, he's been writing – short stories, songs, and, over the last dozen years, novels.    
He has published half a dozen short stories in online journals and has recently signed a three-book deal with Level Best Books. He lives with his wife Kim in Saint John, N.B., and works as a professor of biological sciences at the University of New Brunswick. 
The event takes place on Friday, Sept. 16, at 7 p.m. in the Ganong Hall Lecture Theatre on the UNB Saint John campus. Admission is free and open to the public. Masks are required. To join online, register in advance by emailing lorenzo@unb.ca.
The Lorenzo Reading Series acknowledges the support of the Canada Council for the Arts, The League of Canadian Poets, the UNB Saint John campus and its private reading sponsors. 
For more information, email lorenzo@unb.ca.