McKenna Scholars Program at UNB grows with $300,000 gift from John Khoury
Author: UNB Newsroom
Posted on Sep 15, 2022
Category: UNB Saint John , UNB Fredericton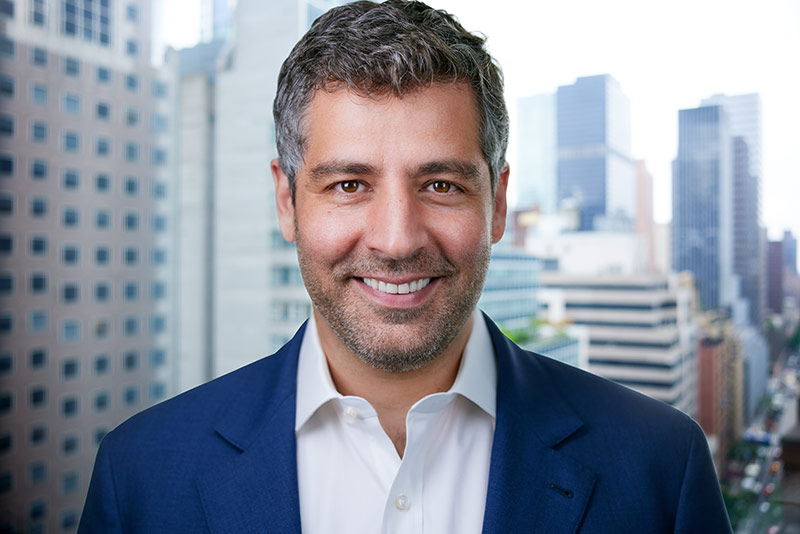 The McKenna Institute at the University of New Brunswick (UNB) has announced a $300,000 gift from John Khoury to support women and Indigenous students studying in UNB's faculty of computer science.
The most recent addition to the prestigious McKenna Scholars Program at UNB, the John Khoury Scholarships are valued at $15,000 each. They will be awarded annually to four outstanding students enrolled in the bachelor of computer science or the bachelor of science in computer science degree programs. Preference will be given to women and Indigenous students.
The inaugural recipients of the John Khoury Scholarships are Ashley King of Hanwell, Nghi La of Saint John, Taylor Short of Saint John and Olivia Wells of Oromocto. King, Short and Wells are studying at the Fredericton campus and La is studying at UNB Saint John.
The McKenna Scholars Program is an integral part of the McKenna Institute's mandate for a greatly expanded and even more engaged faculty of computer science. McKenna Scholars form a community of students that act as a catalyst for economic growth while accelerating talent and ideas in a digital New Brunswick. With a focus on women, Indigenous students and students in financial need, the McKenna Scholars Program attracts the best and brightest students across Canada and worldwide. The program was founded in 2021 by the Hon. Frank McKenna.
John Khoury, founder and managing partner of Long Pond Capital, L.P., grew up in Fredericton and remains connected to the city and the province.
"I have always admired Frank McKenna's passion for inspiring New Brunswickers to reach their potential, harnessing the innovation and entrepreneurship at work in the province. It is an honour to join the McKenna Institute to support the next generation of technology leaders," Khoury said.
"We at UNB are tremendously proud to work with the McKenna Institute in growing our computer science faculty to be inclusive, equitable and diverse," said UNB's president and vice-chancellor, Dr. Paul J. Mazerolle. "With this generous contribution to the McKenna Scholars Program, Mr. Khoury is helping to create opportunities for underrepresented students in computer science programs, giving them a place in New Brunswick's exciting digital future."
Founded in 2021, the McKenna Institute builds upon the life's work of its benefactor, The Honourable Frank McKenna, PC, OC, ONB, QC, F.ICD, serving as a catalyst and a connector for academia, industry and government to foster a globally competitive digital economy and society.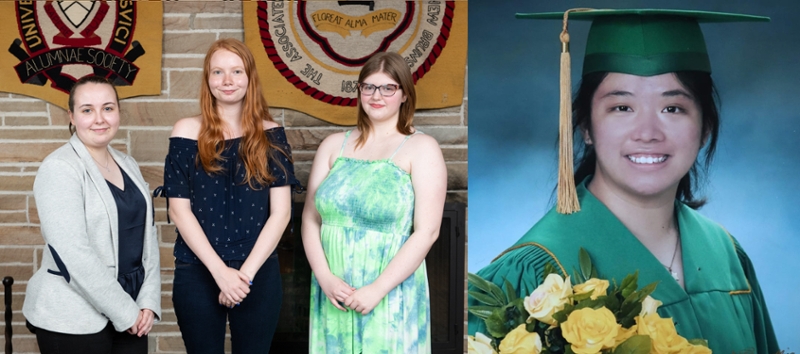 Media contact: Kelsey Pye
Photos: John Khoury; Olivia Wells, Taylor Short and Ashley King; Nghi La