PRIDE: A time for both celebration and reflection
Author: UNB Newsroom
Posted on Aug 22, 2022
Category: UNB Fredericton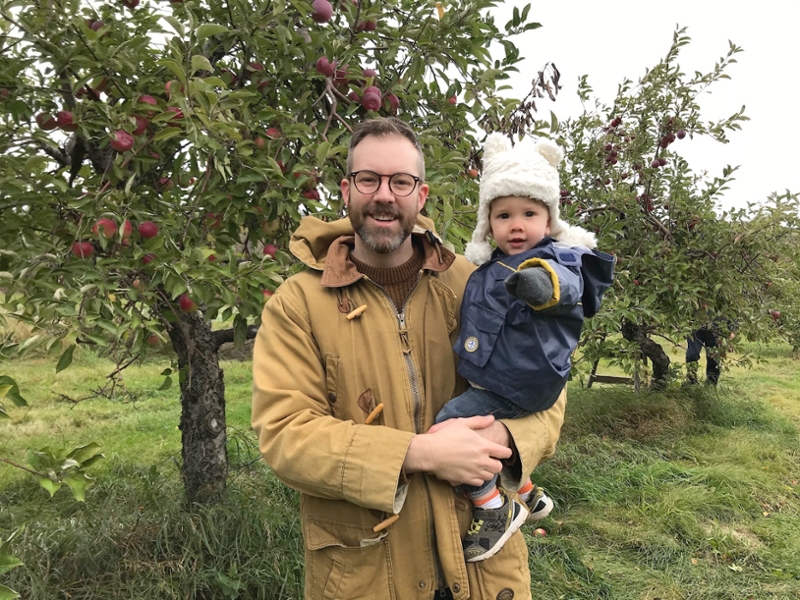 Nathan Thompson, a part-time instructor at UNB's Renaissance College, strong 2SLGTBQIA+ community advocate and community member, is passionate about his profession and focuses his efforts on the unique needs of 2SLGBTQIA+ people. 
When he is not in the classroom, Thompson owns a private counselling and psychotherapy practice that specializes in care for 2SLGBTQIA+ people. Whether it is struggling with identity, sexuality, gender, coming out, or simply needing to work through a current social challenge, he is keen to listen and provide support in any way possible.
"I am always excited about the opportunity to help people understand the complexity of the challenges the 2SLGBTQIA+ community faces," said Thompson.
Thompson holds a bachelor of science, bachelor of education, and a master's in counselling psychology from UNB. In addition, he has a master's in sociology and equity studies in collaboration with the Sexual Diversity Studies Centre at the University of Toronto.
Born and raised in New Brunswick, Thompson returned from Toronto to begin working with UNB's Renaissance College in 2013. In addition to his current work, Thompson will take on some new responsibility in the fall, teaching part-time in the counselling psychology program within the faculty of education on UNB's Fredericton campus.
"Students at UNB are amazing and I learn so much from them," said Thompson. "Being around young adults helps me better understand the changing landscape around 2SLGBTQIA+ issues, while I bring my experience and expertise to the classroom to help facilitate meaningful conversation and critical thinking."
During the time of PRIDE, there is often an upswing of individuals seeking services from counsellors as they work through their spectrum of feelings from thrill to trauma. Thompson reminds us that PRIDE is a time for both celebration and reflection.
"PRIDE - as we know it today - is typically a time of festivity, which is a great indication of how far we have come along in Canada. However, we must not forget that historically PRIDE was a time of protest, often led by people of colour, who put themselves at great risk," said Thompson.
"PRIDE is complicated. It means different things to different people, and it can bring up many different emotions. While it is important to celebrate our achievements and pride, it's also important to try and find ways to honour the roots of PRIDE, all those people who came before us and those who are currently struggling."