UNB student wins free tuition in scavenger hunt
Author: UNB Newsroom
Posted on Jul 8, 2022
Category: UNB Saint John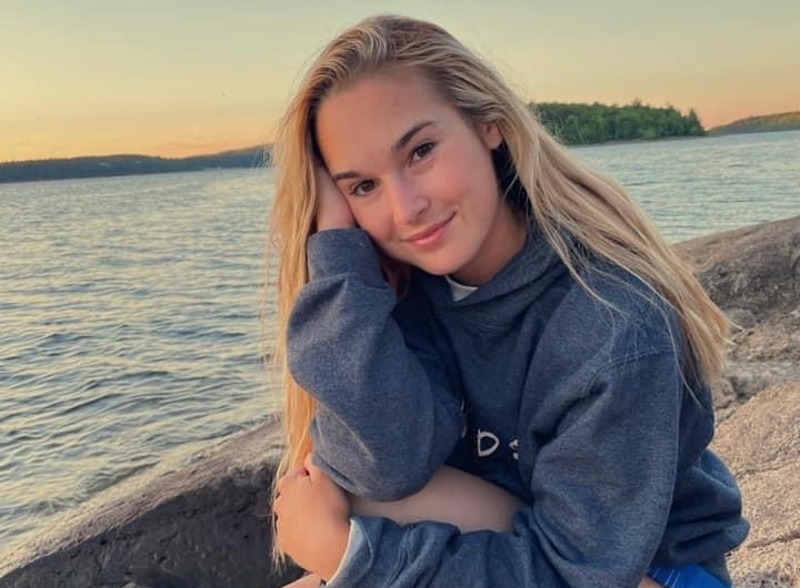 Abby Christopher, a fourth-year marine biology student at the University of New Brunswick, won free tuition after placing first in a GooseChase scavenger hunt.
GooseChase is an online platform and app that allows users to design a personalized scavenger hunt.
During the 2021 fall student orientation week in Saint John, the Student Representative Council (SRC) used the platform GooseChase as a fun and engaging activity to bring together the student community.
"We really wanted to offer students on the Saint John campus an opportunity to get to know each other and have some fun," says former SRC president Charlotte Fanjoy.
After receiving positive engagement from students who participated in the GooseChase, the SRC decided to organize another scavenger hunt in the spring of 2022 with their biggest prize yet.
"There was a lot of buzz from the students around the game and they had a lot of fun playing it, so we decided to use this app in a way that would make a big difference in someone's life," says Fanjoy.
In an effort to support the student community, the SRC, Student Services and the Office of the Vice-President Saint John partnered to reward the first place GooseChase winner with free tuition for a single school year.   
"I saw a post on social media about the GooseChase contest and thought it looked intriguing," says Christopher. "I was shocked when I found out that I won. I am doing the marine semester in the fall and have to pay for living expenses in Saint Andrews.
"I plan to continue my education abroad after I graduate. Winning tuition has put me in a good place financially moving forward so I can pursue my master's," she adds. "I would like to thank the SRC for coming up with such a fun competition. This game was all about school spirit, which is something I love. I hope to see this spirit and positive environment continue."
"Supporting student success and providing quality student experiences are among our top priorities at UNB," says Dr. Petra Hauf, vice-president Saint John. "We are a close-knit community. We strive to foster a culture of support and engagement inside and outside of the classroom."
The SRC will be facilitating more fun and engaging activities, including another GooseChase at UNB's fall orientation week. Prizes will be announced closer to orientation.
Media contact: Kelsey Pye
Photo: Abby Christopher