UNB researcher's innovative work is helping to reform healthcare across the province
Author: UNB Newsroom
Posted on Jun 14, 2022
Category: UNB Saint John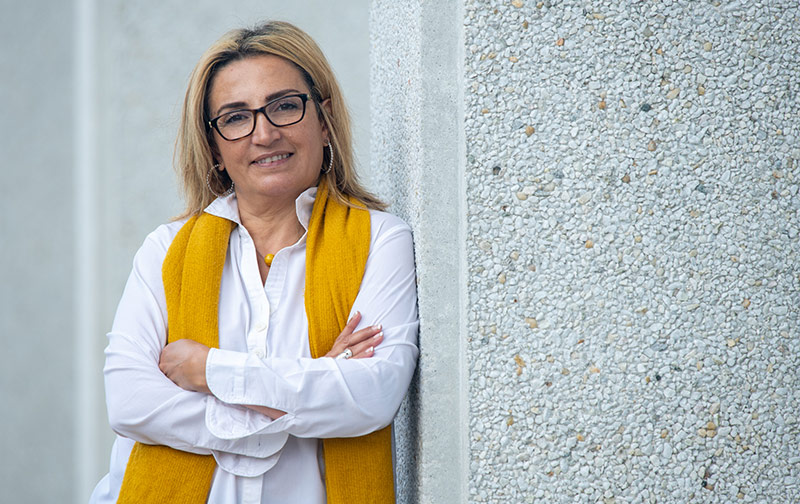 With more than 20 per cent of the Saint John population living in poverty, one University of New Brunswick researcher is addressing this issue as a societal challenge and tackling it in a way that will drive social progress and improve the lives of children.
Dr. Ziba Vaghri is the principal investigator for two multinational projects: UNB's GlobalChild and InspiRights: Good Practices to Inspire and Facilitate Children's Rights. InspiRights is a collaboration between Dr. Vaghri at GlobalChild and Dr. Sarah Gander, clinical lead and pediatrician from NB Social Pediatrics.
"GlobalChild and NB Social Pediatrics recognize that children's environments have a significant impact on their health and development," says Dr. Vaghri. "These programs seek to fill a large gap in New Brunswick as the child poverty rate is higher than the national average and children living in difficult conditions often lack access to important services."
"While GlobalChild approaches this gap from a policy-level, by monitoring governments' investments in all spheres of children's lives, NB Social Pediatrics focuses at the ground level to address the individual needs of children," she says.
The InspiRights project will be used to create a global inventory of practices that promote children's rights and inspire governments to strengthen their investments and actions. This ultimately leads to the improvement of children's lives in New Brunswick, Canada and beyond.
Both Dr. Vaghri and Dr. Gander, and their respective programs, remain an important source of information, expertise and training for future leaders. Their work not only provides a research forum for the students in the two programs, but also for their home universities and the network of their partner universities.
This collaboration is part of UNB's Integrated Health Initiative, as it drives change through research and aims to inspire evidence-informed public policy. It shows how social innovation can be driven by collaboration between researchers and community-based organizations to advocate for increased accountability and systemic reforms in child health and development.
Dr. Vaghri is an associate professor in the faculty of business at UNB Saint John. She is the director of UNB's GlobalChild Program of Research and chief editor of Monitoring State Compliance with the UN Convention on the Rights of the Child: An Analysis of Attributes. Her book discusses the core attributes of each article and each one of the rights of children under the UNCRC. It is the outcome of her research in collaboration with an international team of experts and includes data on nearly 2,000 children from 35 countries.
Media contact: Angie Deveau
Photo credit: Joy Cummings