Lorenzo Society Book Club to feature comedian James Mullinger
Author: UNB Newsroom
Posted on Jun 8, 2022
Category: UNB Saint John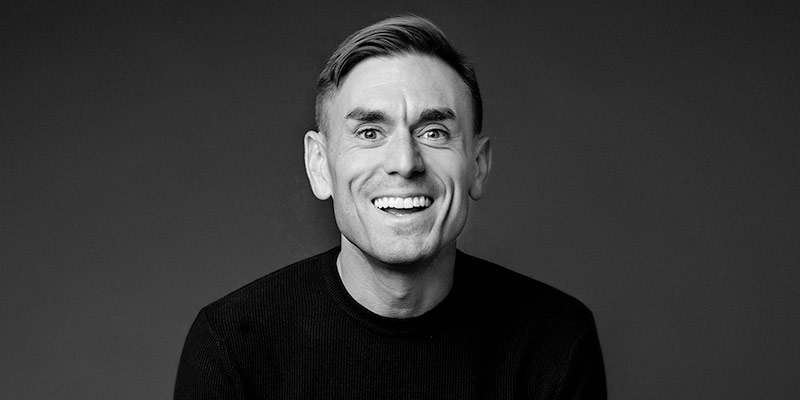 The Lorenzo Society Book Club at UNB Saint John will feature award-winning British comedian James Mullinger reading from his first book, Brit Happens, on Wednesday, June 15.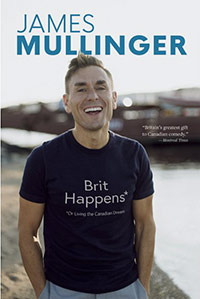 Brit Happens chronicles Mullinger's lifetime of adventures, from being a shy and nervous child collecting comedy records, and rising through the ranks of GQ magazine and meeting his personal idols Jerry Seinfeld and Paul McCartney, to imagining the possibility of another life in Canada.
From the highs and lows of London to beginning anew in New Brunswick, Brit Happens tells gut-busting stories of success and failure and the unpredictable grind of stand-up comedy. It also offers a laugh-out-loud look at life in Atlantic Canada.
James Mullinger is an award-winning British comedian who spent 15 years at GQ magazine before moving to Canada. He has appeared on CBC's The Debaters, at theatres across the country, and in stand-up specials and movies.
Mullinger will read from his new book on Wednesday, June 15, at 7:30 p.m. in the Hazen Hall Lecture Theatre on the UNB Saint John campus. This event is also available online. Admission is free and open to the public. Masks are required. To join online, register in advance by emailing lorenzo@unb.ca.
The Lorenzo Reading Series acknowledges the support of the Canada Council for the Arts, The League of Canadian Poets, the New Brunswick Literary Promotion Program, UNB Saint John and its private reading sponsors.
For more information, email lorenzo@unb.ca.
Photo credit: Carla Bagley