UNB Art Centre offers new art courses for youth
Author: UNB Newsroom
Posted on Apr 13, 2022
Category: UNB Fredericton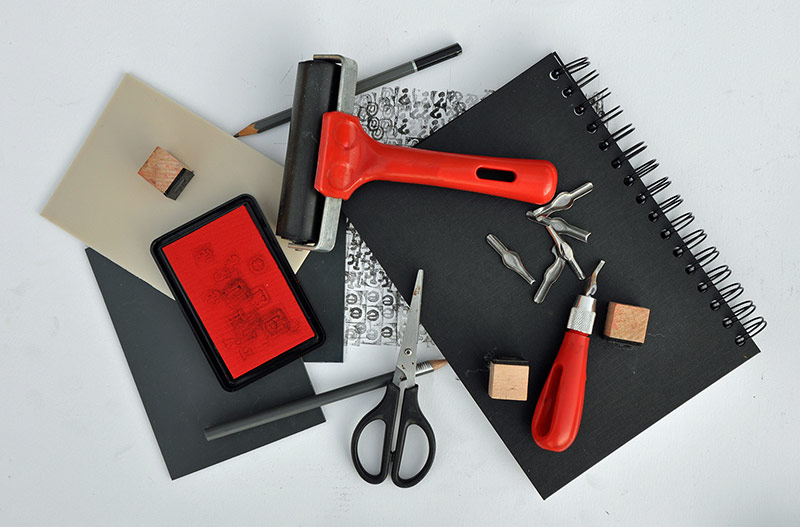 Youth asked for it, youth got it. Representatives at the University of New Brunswick's Art Centre are answering the call for creative classes for youth and are introducing a series of art courses designed for individuals aged 12 to 17.
The new courses will start in May on the UNB Fredericton campus.
"The UNB Art Centre has been offering leisure learning courses for adults and creative camps for children for about 20 years," says Azza Seif-El Nasr, program and development coordinator for Leisure Learning and Design Works camps. "Lately, we've had several requests for courses dedicated to the youth demographic. We're starting with three courses and plan to build on the course line-up in the fall."
Andrea Blanca Cisneros Popoca, an established artist and experienced art teacher, will teach the inaugural courses: Print Making for Beginners, Photo Transfer & Colour Exploration, and a one-day Stencil Creation Workshop.
The fun begins May 3 with Print Making for Beginners. Participants will create relief print images as they explore colour composition and hand-carving using linoleum. The evening course runs Thursdays for six weeks.
Photo Transfer & Colour Exploration runs May 5 to June 9. This course will provide students with a hands-on opportunity to explore the colour wheel, learn how to mix colours, and use these art techniques to create a painting using photo transfers and acrylic paint.
The Stencil Creation Workshop takes place on Sunday, May 8. Students will gain experience cutting and preparing stencils using different materials and tools, and will have the opportunity to learn spraying and painting techniques and create stencils.
Seif-El Nasr says students should register early. Anyone who registers at least two weeks prior to the course start date will get 15 per cent off.
"No art experience is required," she says. "Just bring your creativity!"
For more information or to register, visit go.unb.ca/youth.