J Herbert Smith Centre announces winners of the 2022 RBC Student Pitch Competition
Author: UNB Newsroom
Posted on Apr 26, 2022
Category: UNB Fredericton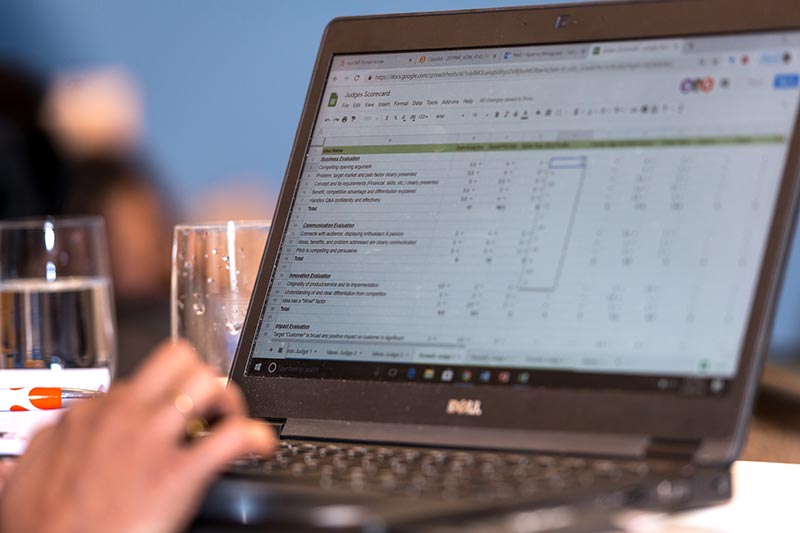 UNB's J Herbert Smith Centre for Technology Management and Entrepreneurship has announced the winners of its 16th annual RBC Student Pitch Competition, which took place virtually on March 31.
After transitioning to a virtual event in 2020, this year's competition, hosted by the J Herbert Smith Centre in partnership with RBC, was opened up to students worldwide. Participants applied to compete in one of two categories: "Ideas" for newly formed concepts and "Growth" for early-stage entrepreneurs interested in growing their business. Finalists were selected based on innovation impact, viability, and sustainability of the idea, as well as the persuasiveness and effectiveness of the summary.
The top 30 finalists competed live on March 31, where they had three minutes to present their unaided pitch to a panel of judges. Winners were selected based on their idea, presentation enthusiasm and effectiveness of pitch, and the level of engagement during the pitch and question and answer period.
A dozen prizes were given out, amounting to a total of $8,100. First place in the Ideas category, the Harold H. Bulmer Memorial award, was awarded to Andie Kroll, a chemical engineering student at UNB, for PomPak, a carboard replacement utilizing apple pomace. The first-place winner in the Growth category was Avery Lough, a UNB master of technology management and entrepreneurship student, for a VR journaling application named Virtual Quiet. Both awards come with a $1,000 prize.
Sponsored prizes included FCNB's Global 1st award, IBEC's Global 2nd award, and Cox & Palmer's Global 3rd award in the Growth category, and NBIF's Global 1st Venn Innovation's Global 2nd award in the Ideas category. Prizes for technical innovation, social innovation and communication were also awarded.
"Every year for the past 16 years our pitch competition has showcased the student talent within UNB and educational institutions around the world, reinforcing our commitment to highlighting and nurturing today's most forward-thinking entrepreneurs," said Rachel Clarke, J Herbert Smith Centre's program manager. "We're thrilled to be able to offer, with the support of our partner, RBC, and local sponsors NBIF, FCNB, UNB's IBEC, Venn Innovation, and Cox & Palmer, recognition to each of this year's talented competitors as they continue their entrepreneurial journey."
Growth Category winners
1st Place: Virtual Quiet
2nd Place: Atominos Consulting Services
FCNB Global 1st: Nutri Choice
IBEC Global 2nd: Herma Print
Cox & Palmer Global 3rd: MicroBuild Masonry
Ideas Category winners
1st Place: PomPak
2nd Place: Minteral Tech
NBIF Global 1st: Tulay
Venn Global 2nd: Right Hear Audio
Communication Award: Smart Bottle
Innovation Award: Move-In
Impact Award: Hanwell Gin Company