Nurse instructor receives Teaching Innovation Award
Author: UNB Newsroom
Posted on Mar 9, 2022
Category: UNB Saint John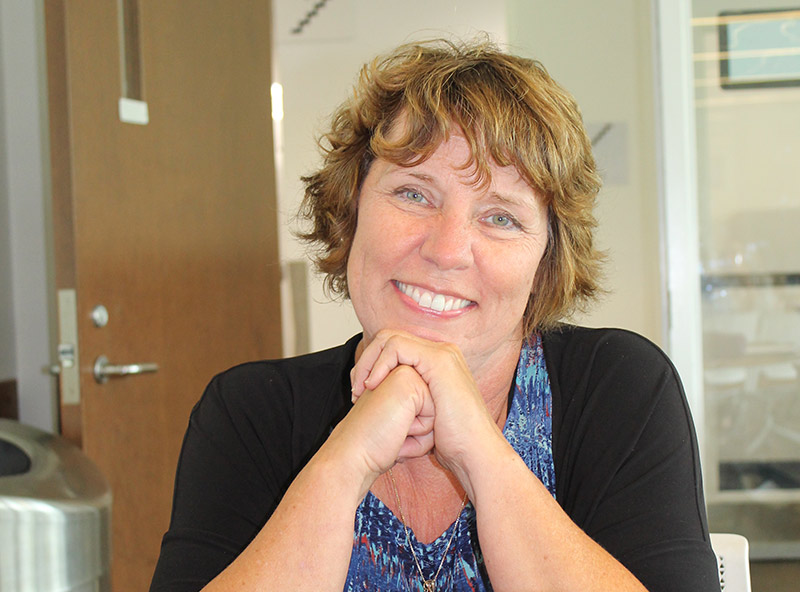 Kimberly Wilbur, a nurse instructor and clinical lead for programming in the department of nursing and health sciences at the University of New Brunswick in Saint John, has received the 2020-2021 Teaching Innovation Award from UNB's Senates Teaching Awards Committee.
Ms. Wilbur (BN'04, MN'20) received the award in recognition of her successful experiential learning techniques focused on acute and community-based pediatric care.
In the winter semester of 2021, she developed a comprehensive and responsive clinical experience in partnership with the Anglophone South School District, volunteer students from the Dalhousie Medical School and Horizon Health Network. UNB nursing students were given the opportunity to work in a community placement in two high-priority elementary schools through Teddy Bear Health Clinics focused on early childhood education regarding COVID-19.
"UNB nursing students worked closely with the Horizon Health Network pediatric department, school principals, parents and children to plan the event while meeting all of the COVID-19 regulations," says Ms. Wilbur. "The nursing students demonstrated their ability to collaborate, build stakeholder relationships, and critically appraise the current coronavirus evidence while recognizing the impact of child poverty in our community."
The outcomes of the course were successful and students reported positive feedback from their clinical practicums.
"I am honoured to be recognized by the UNB Senates Teaching Awards Committee," says Ms. Wilbur. "It was truly a collaborative effort with the children, parents, teachers, staff and Principals at Seaside Park Elementary and Centennial School, and Horizon Health Network. I would also like to acknowledge the Dalhousie medical students, our second-year Saint John nursing students and all 300 well-cared-for teddy bears!"
"The Senates Teaching Awards Committee plays an important role in helping tell the story of the exceptional educators we have here at UNB," says Trevor Hanson, chair of the teaching awards committee. "Innovators like Kimberly Wilbur inspire students and educators alike. We congratulate her on being selected for the UNB teaching innovation award."
Media contact: Kathleen McLaughlin