New IT skills development partnership to address region's tech labour shortage
Author: UNB Newsroom
Posted on Feb 14, 2022
Category: UNB Fredericton , UNB Saint John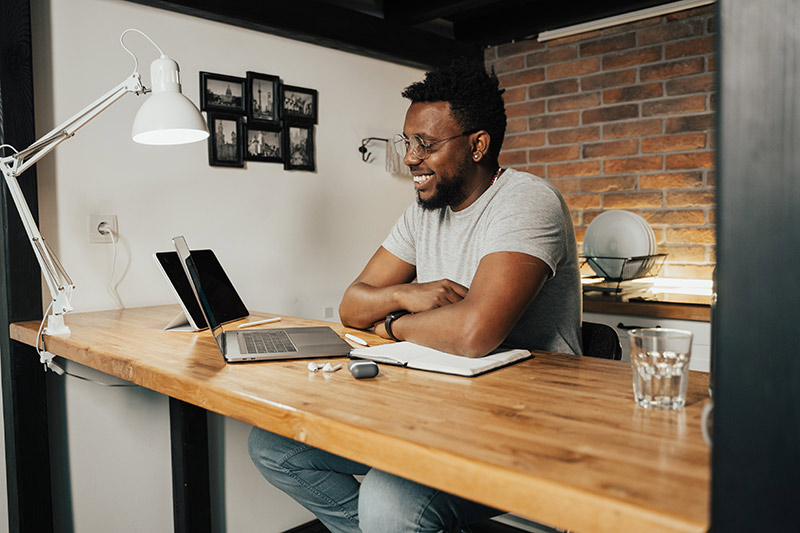 The University of New Brunswick is committed to strengthening the region's workforce and has announced a new partnership with the McKenna Institute and TechImpact to address the tech industry labour shortage.
This innovative partnership brings together a post-secondary institution, an IT industry group and a digital transformation powerhouse to meet the needs of Atlantic Canadian businesses by delivering high-quality, online digital skills training programs in a bootcamp-style format. These intensive, rigorous bootcamps are for individuals seeking high, in-demand skills.
The use of digital technology goes far beyond tech firms creating digital products. Digital technology transcends all sectors of the economy, with two-thirds of IT jobs outside the core information technology companies. Throughout Atlantic Canada – and the world – there are more tech jobs than workers to fill them.
In 2021, TechImpact and Jupia Consultants, on behalf of the Government of New Brunswick, completed a 5-Year IT Workforce strategy. The study found it is estimated that in the next year alone, there will be more than 1,900 IT positions that need to be filled in New Brunswick.
"To grow businesses and maintain a competitive edge, New Brunswick employers need talent with digital skills such as software development, data analytics and cybersecurity. This partnership provides an avenue to train individuals to fill the skills gap in these disciplines and others," says Cathy Simpson, TechImpact CEO.
As businesses strive to keep pace with rapid transformations in the economy, investing in technical workforce education and skills development is critical.
"Leveraging technology across our economy, educational system and government is key to our region's prosperity and growth," says Adrienne O'Pray, executive director of the McKenna Institute at UNB. "This partnership opens the door for individuals in New Brunswick – who may not have otherwise had the opportunity – to participate in the digital economy and the digitally enabled workplace."
The partners explored alternative channels and learning opportunities and entered into an agreement with 2U, Inc. (Nasdaq: TWOU), a global leader in education technology. Programs are designed for employers or individuals who want to accelerate their digital technology expertise through these intensive training programs.
"The demand for flexible, non-degree alternative credentials is on the rise. This partnership is an opportunity for UNB to expand its online offerings to meet the growing market need," says Kelly O'Brien, associate executive director of the UNB College of Extended Learning.
The College of Extended Learning will be onboarding instructors and recruiting students in the coming months. Funding support may be available to participants to ensure that programs are accessible and support equity-deserving cohorts of students.
"We plan to graduate 600 participants from across Atlantic Canada from these accelerated programs over the next three years," says Simpson.
Details of the programs will be announced in the spring as offerings become available.
For more information about the partnership, including details on the online programs offered through the College of Extended Learning, visit go.unb.ca/digital-bootcamps or contact Anthony Klefas at (506) 451-6835 or Anthony.Klefas@unb.ca.
Photo credit: Pexels