UNB named one of Atlantic Canada's Top Employers for 10th consecutive year
Author: UNB Newsroom
Posted on Feb 24, 2022
Category: UNB Saint John , UNB Fredericton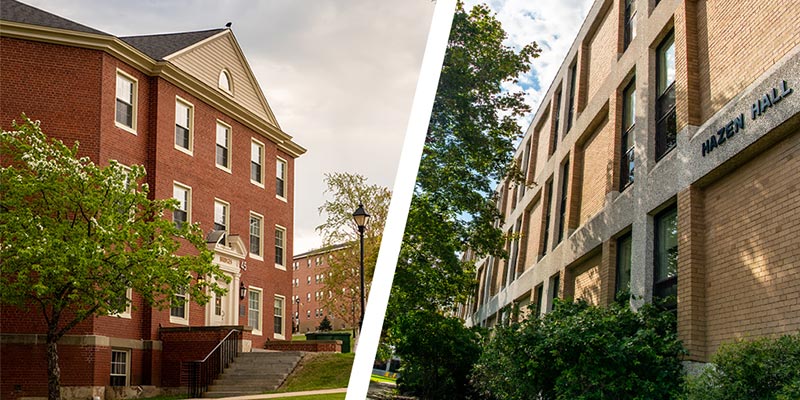 The University of New Brunswick has been named to the list of top employers in Atlantic Canada for 2022, making it the 10th year in a row the institution has received the honour.
The list is an annual competition organized by the editors of Canada's Top 100 Employers. It recognizes the employers in the Atlantic region that lead their industries in offering exceptional places to work.
The evaluation considers performance management, training and skills development, health, physical and family benefits, and community involvement. Employers are compared to other organizations in their field to determine which offers the most progressive and forward-thinking programs. It assesses organizations of any size and in public and private sectors with a head office in one of the four Atlantic provinces.
"At UNB, we believe our people – students, faculty, staff, alumni – are our most valuable assets," says Dr. Paul J. Mazerolle, UNB president and vice-chancellor. "Investing in our people and creating conditions to help people be their best has allowed us to foster an engaged and inclusive community. Being named one of Atlantic Canada's top employers every year for a decade demonstrates our commitment to being a people-centric and values-informed university."
UNB was selected as one of Canada's Top 100 Employers (2022), Atlantic Canada's Top Employers (2022) and Canada's Best Employers (2022) for several reasons:
Along with dedicated in-house and online training initiatives, UNB employees can take advantage of continuing education with full tuition subsidies for courses related and not directly related to their current position.
UNB helps employees plan securely for the future with contributions to shared risk pension plans and retirement planning assistance -- retirees can also stay connected through a dedicated Retired Employees Association, which assists members with health benefits and related concerns, and provides a collective voice to the university.
UNB has continued to respond to the pandemic with numerous measures to help employees manage their day-to-day realities, ensuring online access to counsellors, therapists and social workers, encouraging keeping fit with online fitness videos, webinars to address work-life balance issues while working from home and numerous virtual socials, from an online Maritime kitchen party with musical guests to weekly socials to help employees unwind.
Media contact: Kathleen McLaughlin