UNB announces cybersecurity training program with TD
Author: UNB Newsroom
Posted on Jan 27, 2022
Category: UNB Fredericton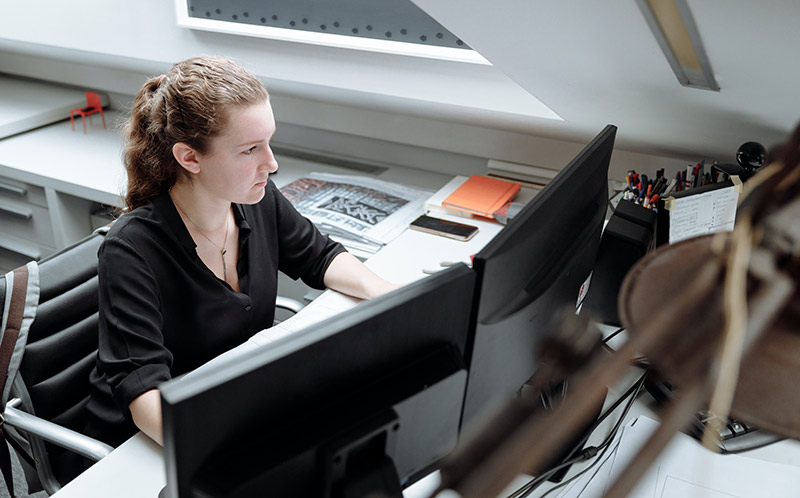 The University of New Brunswick (UNB) has announced a cybersecurity training program focused on offering experiential learning opportunities for graduate students completing their master of applied cybersecurity (MACSec), with financial support from TD, as well as internship opportunities at the Bank.
The Research Intensive Cyber Knowledge Studies (RICKS) program enables students to focus on important fundamentals and foundations, including privacy, information assurance and network security. It is an experiential addendum to the MACSec academic program offered jointly by the faculty of computer science and Canadian Institute for Cybersecurity (CIC), both located at UNB Fredericton. Each RICKS program is designed with industry partners.
Five top-performing students have been selected as the first cohort of the RICKS program with TD following a thorough application process. They will undertake a capstone project developed in consultation with TD and, after their graduation, will continue with condensed training during an internship with the bank across its audit, cybersecurity and risk lines of business.
"This professional program demonstrates the faculty of computer science's commitment to educating cybersecurity experts thoroughly and rapidly to meet the high demand in this sector," says Dr. Luigi Benedicenti, dean of computer science at UNB. "The support provided by TD will help equip students with practical skills to allow them a more seamless transition into the workforce after graduation."
"We're excited about the potential this program offers to unlock opportunities in a growing area of technology, provide graduate students with diverse real-world experiences and help empower future generations to make meaningful contributions to the rapidly evolving field of cybersecurity," says Claudette McGowan, TD Global Executive Officer, Protect Fusion and Cyber Experience.
The intensive hands-on training will ensure students develop both technical and non-technical practical skills, including using security information event management (SIEM) tools or project management software to help them learn how to develop proactive cybersecurity solutions and help them succeed in their careers.
"As a major hub for cybersecurity innovation and talent development in Canada, CIC takes great pride in its contributions to the field of cybersecurity and in working closely with the private and public sectors to help support their research, development and training needs," says Dr. Ali Ghorbani, CIC director. "The support provided by TD and other industry collaborators helps us remain focused and relevant."
"We recognize the world-class capabilities that exist at UNB and CIC. We are proud to participate in helping to develop the highly skilled talent as stewards and leaders in cybersecurity for the years ahead, as protecting critical data and infrastructure remains a top priority for industry and government," says Frank McKenna, deputy chair of wholesale banking for TD and founder of the McKenna Institute at UNB, which is working to help establish New Brunswick and Canada as digital trailblazers.
About the University of New Brunswick
The University of New Brunswick (UNB) is Canada's oldest English-language university, and New Brunswick's only national comprehensive university. Founded in 1785, the multi-campus institution has a rich history as well as a dynamic focus on innovation, experiential learning and entrepreneurship. UNB has more than 9,500 students from nearly 75 countries while several thousand more take UNB courses online and at partner institutions around the world.
About TD Bank Group
The Toronto-Dominion Bank and its subsidiaries are collectively known as TD Bank Group ("TD" or the "Bank"). TD is the fifth largest bank in North America by assets and serves more than 26 million customers in three key businesses operating in a number of locations in financial centres around the globe: Canadian Retail, including TD Canada Trust, TD Auto Finance Canada, TD Wealth (Canada), TD Direct Investing, and TD Insurance; U.S. Retail, including TD Bank, America's Most Convenient Bank®, TD Auto Finance U.S., TD Wealth (U.S.), and an investment in The Charles Schwab Corporation; and Wholesale Banking, including TD Securities. TD also ranks among the world's leading online financial services firms, with more than 15 million active online and mobile customers. TD had CDN$1.7 trillion in assets on October 31, 2021. The Toronto-Dominion Bank trades under the symbol "TD" on the Toronto and New York Stock Exchanges.
For more information: