UNB institute's Pathways to Professions program a valuable learning opportunity
Author: UNB Newsroom
Posted on Dec 2, 2021
Category: UNB Saint John , UNB Fredericton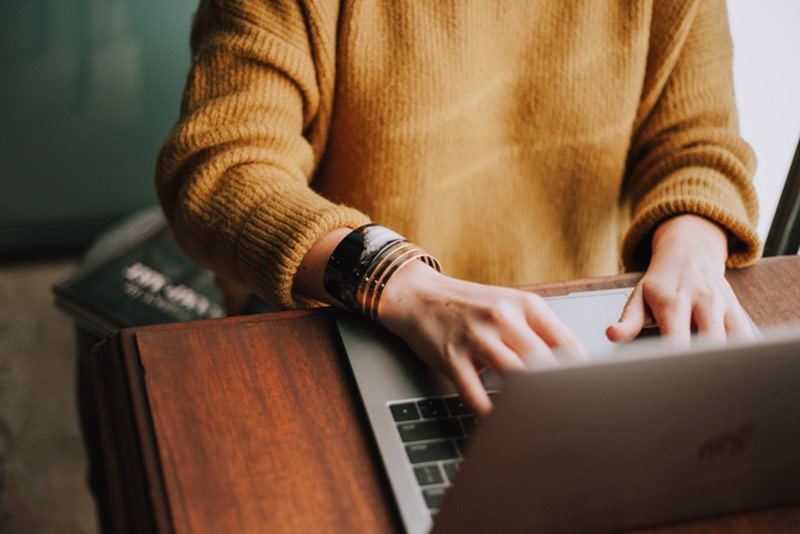 An experiential education program for post-secondary students developed by the New Brunswick Institute for Research, Data and Training (NB-IRDT) at the University of New Brunswick has already seen significant growth and success only two years after launching.
Pathways to Professions (P2P) is a 13-week paid summer program hosted by NB-IRDT and its partners. P2P students are assigned to a research stream to work on New Brunswick-relevant research projects for community and government stakeholders, with mentorship from NB-IRDT staff and researchers.
"P2P provides great opportunities for students to work, learn and network; but more importantly, it is ultimately about empowering a new generation of New Brunswick graduates with data literacy and analytical skills to effect positive change in their own lives and the lives of New Brunswickers," says Dr. Ted McDonald, director of NB-IRDT.
Experiential education describes a learning opportunity that is based in work experience. The P2P program combines real-world experience in the area of research combined with self-reflective analysis. P2P is supported by the UNB Office of Experiential Education, FutureNB, Planet Hatch, the New Brunswick Innovation Foundation and St. Thomas University's Office of Experiential and Community Based Learning.
Students engage with a full curriculum of workshops on research methodology and in-demand soft skills like emotional intelligence, assertiveness, effective communication, and more – along with networking and interview opportunities with New Brunswick leaders in industry, business and academia.
"Applied research opportunities like the ones students receive through P2P help them to develop critical thinking, analytic and strategic thinking skills that will be transferable to so many situations," says Dr. Sarah King, director of UNB's Office of Experiential Education. "These programs help students envision data-informed solutions to many of the challenges facing our province today, and demonstrates UNB's leadership in building a better province."
Following its first season in 2020, P2P 2021 saw significant growth – from receiving 14 to 114 student applications; from hiring six students to 20; and from offering two research streams to five. Applications are now open for the next cohort.
The program is designed to help students in impacting their community in meaningful ways while addressing an existing gap between academia and the labour force through hands-on work and training. Students are also afforded the chance to build relationships with other professionals in the province.
"Pathways to Professions is a unique program that not only offers students an exceptionally valuable experiential learning opportunity, but also produces quality research and analysis on some of our region's most critical economic and social issues," says Adam Peabody, director of Planet Hatch. "A great example of a true win-win-win partnership that brings students, academia and private industry together to effect real change."
Media contact: Kelsey Pye