UNB recognizes National Housing Day 2021
Author: UNB Newsroom
Posted on Nov 22, 2021
Category: UNB Saint John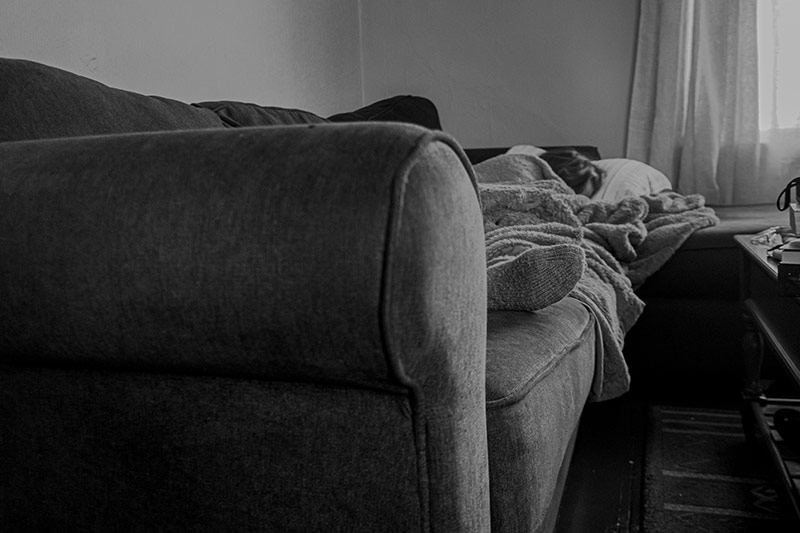 In recognition of National Housing Day 2021, members of the University of New Brunswick's Housing, Mobilization, Engagement and Resiliency Lab (HOME-RL) are partnering with the Human Development Council, the Greater Saint John Community Foundation and the faculty of arts and Lorenzo Society at UNB Saint John to host a series of events around the city.
"Saint John is in the midst of a housing crisis," says Dr. Julia Woodhall-Melnik, associate professor and research director of HOME-RL. "People are living unaffordably, seeing massive and unprecedented rent increases, having an almost impossible time finding places to live and some are living in housing where things like rodents, pests and black mold threaten their wellbeing on a daily basis."
National Housing Day, which is held on Monday, Nov. 22, is a day to reflect on the importance of housing as a human right and celebrate the individuals who work tirelessly in our community to try to achieve this right for all. By creating these events, hosts and partners hope to encourage the community to reflect on the importance of housing and share thanks with local community staff and agencies.
"The UN has declared housing to be a basic human right. We all need shelter," adds Dr. Woodhall-Melnik. "National Housing Day lets us reflect on some of the issues that contribute to our inability as a city, province, and country to meet this human right. Our team has set up a series of events to talk about these issues and advocate for change."
These events are free and open to the public:
Monday, Nov. 22, from 6 to 8 p.m. at the Saint John City Market: Members of the community are invited to a thought-provoking photography exhibit, a series of short talks by Drs. Rachel Bryant, Tobin Haley and Julia Woodhall-Melnik.
On Wednesday, Nov. 24, from 6 to 8 p.m. in Hazen Hall 239 on the UNB Saint John campus: There will be a screening of the documentary, PUSH. Following the United Nation's special rapporteur on adequate housing, PUSH highlights some of the reasons behind the current international housing crisis. Please join the organizers afterwards from 8 to 9 p.m. for a question-and-answer period and film reactions with an expert panel on housing (Drs. Chole Riser, Eric Weissman, and Tobin Haley and Ms. Cassandra Monette). Get free tickets.
Friday, Nov. 6, from 12 to 2 p.m. at the Teen Resource Centre, 28 Richmond St., Saint John: This is a thank you event for those working for housing security in Saint John. Organizers invite all frontline workers, management and staff working in Saint John's non-profit housing and housing-adjacent agencies to drop in for a coffee or tea and a sweet treat.
If you plan on attending any of these events, be prepared to show your identification and proof of full COVID-19 vaccination.
Media contact: Angie Deveau
Photo credit: Sarah Busson