UNB Fredericton improves campus sustainability rating
Author: UNB Newsroom
Posted on Apr 15, 2021
Category: myUNB , UNB Fredericton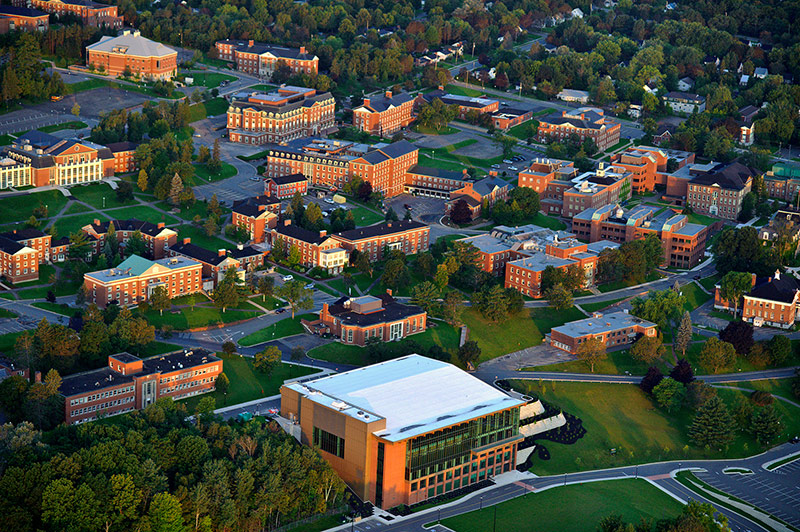 The University of New Brunswick's Fredericton campus is a rising star in sustainability, showing considerable improvement in the worldwide ranking of sustainable practices among institutions of higher learning.
This is the second time that UNBF has submitted data to the Sustainability Tracking, Assessment & Rating System (STARS) program run by the Philadelphia-based Association for the Advancement of Sustainability in Higher Education. STARS is a self-reporting tool that assesses the sustainability of an institution's practices within academics, engagement, operations, and planning and administration.
Despite only being UNBF's second submission, the results showed an average improvement of 20 points across all categories and found that UNBF's energy score was once again among the best of participating Canadian universities, beating the Canadian average by 24 per cent.
"The 20-point increase in our rating reflects the significant efforts UNB has made in implementing a sustainable agenda. It underscores our leadership in sustainability, and I am looking forward to seeing the results from the Saint John campus," says Karen Cunningham, UNB's vice-president administration and finance.
The association gave UNB a perfect score in "Coordination & Planning" due to the development of an institution-wide Climate Change Action Plan and a Campus Sustainability Plan for the Fredericton campus. UNB's efforts in sustainable research were highly rated and in "Innovation and Leadership" the university scored nearly 90 per cent as a result of the Green Event Program and Great Bike Giveaway, in addition to existing interactive initiatives in UNB's Sustainable Food Programs.
"It has been such a pleasure to work in collaboration with the UNB campus community to make the improvements on campus that we have seen to date," says Danielle Smith, UNB's sustainability coordinator. "I look forward to establishing more collaborative, experiential and innovative ways to help UNB tackle one of society's greatest challenges: climate change."
The certification process was led by UNB Sustainability, a program focused on creating a culture of sustainability. It utilizes the information gathered through STARS to identify opportunities to improve, helping lead the university towards the goal of being a leader in sustainability, a key value of UNB's Vision for 2030.
Media contact: Kelsey Pye
Photo credit: Brian Atkinson