UNB team receives funding for eelgrass research in Eeyou Istchee
Author: UNB Newsroom
Posted on Dec 20, 2019
Category: myUNB , UNB Fredericton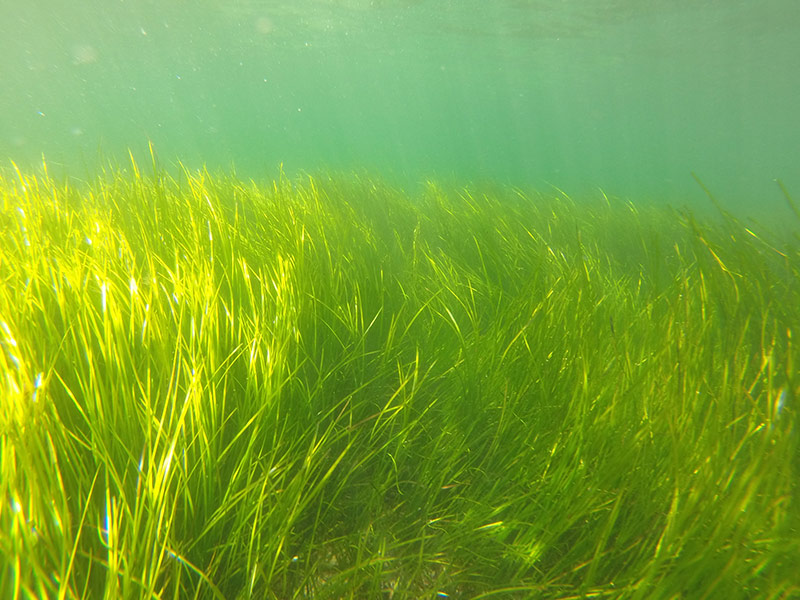 A University of New Brunswick professor and her team are looking to map eelgrass beds from the sky.
Together with colleagues from McGill University, University of British Columbia and University of Quebec at Rimouski, Drs. Brigitte Leblon and Armand LaRocque at UNB received funding from Niskamoon Corporation and MITACS to study eelgrass in Eeyou Istchee (eastern James Bay, Québec).
The UNB team will test the use of unmanned aerial vehicles (UAV) imagery and new types of satellite images to map eelgrass. This part of the research is the subject of the thesis work of Kevin Clyne, who is funded by a MITACS scholarship and is co-supervised by Dr. Maycira Costa from the University of Victoria. This thesis work is distinct because it will include Cree traditional ecological knowledge in the research protocol.
Niskamoon Corporation is a not-for-profit organization, which was established in accordance with the Niskamoon Agreement. Its members are the Cree Regional Authority and the Grand Council of the Crees (Eeyou Istchee). MITACS is a national, not-for-profit organization that has designed and delivered research and training programs in Canada.
"It is critical to have a detailed mapping of eelgrass beds in Eeyou Istchee, because eelgrass is the primary food source for migratory Canada and Brant geese that are of primary importance for the traditional livelihood of the Cree communities in Eeyou Istchee," says Dr. Leblon.
For more information, please contact Brigitte Leblon.
Photo credit: David Forsey