UNB students win regional math competition
Author: UNB Newsroom
Posted on Oct 31, 2019
Category: myUNB , UNB Fredericton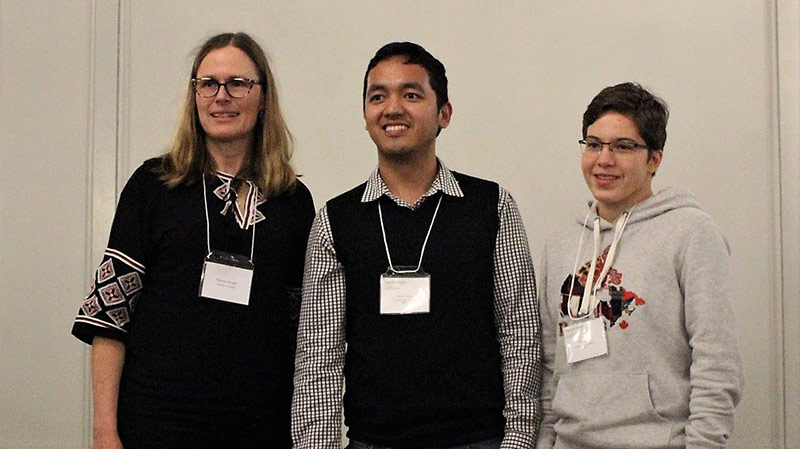 UNB Fredericton students Renzo Flores and Ellen Doria won first prize at a mathematics competition held at Dalhousie University on Oct. 26 and 27.
Universities from Atlantic Canada send teams consisting of two undergraduate students to compete for a plaque and bragging rights in a mathematics competition held in conjunction with the Science Atlantic Mathematics & Statistics Conference.
The competition typically consists of six to nine questions and is written in a one three-hour sitting. No aids such as books, calculators, or outside coaching are permitted.
Leading up to the competition, Mr. Flores and Ms. Doria attended weekly problem-solving sessions with UNB faculty coach Dr. Nicholas Touikan, assistant professor of mathematics and statistics on the UNB Fredericton campus. The UNB mathematics problem group meets regularly to discuss challenging math problems and to prepare for various undergraduate math competitions.
Media contact: Paisley Sibbald
Photo: The winners receiving recognition from Dalhousie professor Dr. Dorette Pronk.