UNB Board of Governors reappoints chair and vice-chair
Author: UNB Newsroom
Posted on Jul 9, 2019
Category: UNB Saint John , UNB Fredericton , myUNB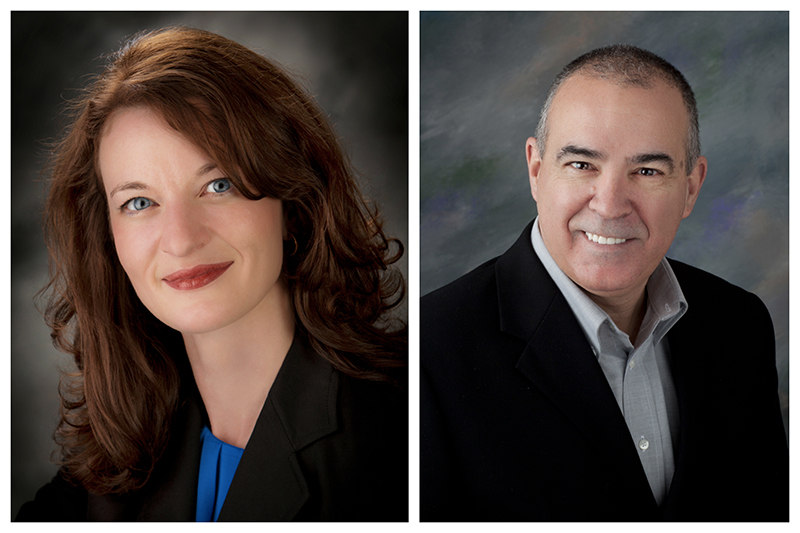 Larry Hachey, a well-known community leader from Quispamsis, N.B., has been reappointed chair of the University of New Brunswick's Board of Governors for an additional two-year term, effective July 1.
Mr. Hachey, who is currently the president and CEO of Canlease Inc., an equipment finance company, has served as chair of UNB's Board of Governors since 2017 and has been a member since 2011. In addition to serving on several Board committees, Mr. Hachey served as the former president of the UNB Associated Alumni, was named an Ernst & Young Atlantic Canadian Entrepreneur of the Year Award finalist in 2002, won the Saint John Board of Trade Entrepreneurial Award in 2003 and currently serves as chair of the Saint John Airport Inc.
"UNB is a vital asset to the prosperity and growth for both the students and citizens of New Brunswick and I am most pleased to have been asked to serve an additional term," says Mr. Hachey. "We have lots of exciting things happening and we look forward to working with many groups, including our government, in tackling our challenges and opportunities."
Robyn Tingley, founder and president of diversity group GlassSKY Inc., has also been reappointed vice-chair of UNB's Board of Governors for an additional two-year term, effective July 1.
Ms. Tingley makes her home in Rothesay, N.B., after having worked abroad as an international human resources and communications executive. Her consulting organization GlassSKY Inc. works with major employers to support equity, inclusion and diversity strategies, with a focus on women and next-generation leaders. She has served on UNB's Board of Governors since 2015. She also served on the Board from 2006-2008.
Ms. Tingley is a founder of Women for 50%, an initiative that focuses on increasing female representation in the New Brunswick Legislature and serves as the Honorary Lt. Colonel of the 37 Service Battalion in the Canadian Armed Forces. Her work, promoting gender diversity, has been recognized by Oxford University, King's College and various business and government groups across North America and Europe.
"It is a pleasure to continue to serve the University of New Brunswick, our province's leading institution for higher learning and innovation," says Ms. Tingley. "UNB is an economic and social catalyst that is recognized the world over for excellence."
Dr. Eddy Campbell, former president and vice-chancellor of UNB, congratulated Mr. Hachey and Ms. Tingley on their continued dedication to the UNB community.
"Both Larry and Robyn have provided outstanding service over these last two years," Dr. Campbell said. "I feel confident that both the university and incoming president and vice-chancellor, Dr. Paul Mazerolle, are in good hands. I have no doubt that Larry and Robyn will continue to provide the same calibre of service and support, as we continue to strengthen UNB's reputation."
The UNB Board of Governors has 46 members who meet five times a year to support the values, vision, mission and goals of the university. As stewards of UNB, the Board is responsible for financial issues, property and facilities and other matters related to the governance of the University.
"I look forward to working with Larry, Robyn and the rest of the Board of Governors as I return to my alma mater," says Dr. Mazerolle. "I am excited to see what the future holds for UNB and determined to continue the important work that Dr. Campbell has completed throughout his tenure."
Media contact: Angie Deveau
Photos: Rob Blanchard (Larry Hachey) and Mark Jordan (Robyn Tingley)