UNB-led ocean expedition to answer why right whales are on the move
Author: UNB Newsroom
Posted on Jun 11, 2019
Category: UNB Saint John , myUNB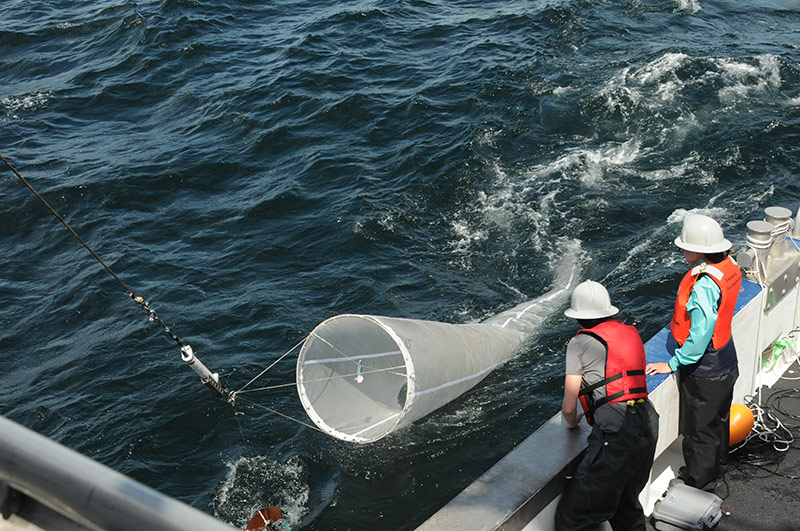 A researcher from the University of New Brunswick is leading a multi-institutional and multi-national team on a new ocean expedition to take a deeper look at why the North Atlantic right whale is shifting away from traditional summer feeding grounds in the Bay of Fundy in favour of moving north into the Gulf of St. Lawrence.
A new paper co-authored by Dr. Kimberley Davies, assistant professor on the Saint John campus, suggests the whales may have abandoned their traditional feeding grounds due to climate-driven changes in ocean circulation that impact its primary food resource, a tiny rice-sized zooplankter that drifts in ocean currents.
Now, Dr. Davies is leading a new expedition to study the foraging ground she and her colleagues helped discover in the Gulf of St. Lawrence in 2015. Right whales are spending significantly more time in the Gulf, where the already-endangered species suffered from ship strikes and fishing gear entanglements, including one recent death. The goal of the expedition is to learn more about what made this new environment a substantial feeding area in recent years.
"Right whales are a specialist predator, which means they have a very restricted diet, so until now we believed they were sensitive to changes in the ocean that affect the productivity of this very particular food resource." says Dr. Davies. "However, the oceanographic conditions in this new area are drastically different than in any other known right whale habitat, which suggests the animals may not be quite as sensitive as we previously thought. We need to know more."
Dr. Davies appeared on CBC's Quirks and Quarks to discuss the team's research and findings.
Media contact: Kelsey Pye