UNB offering cannabis courses this summer
Author: UNB Newsroom
Posted on Apr 17, 2019
Category: UNB Saint John , myUNB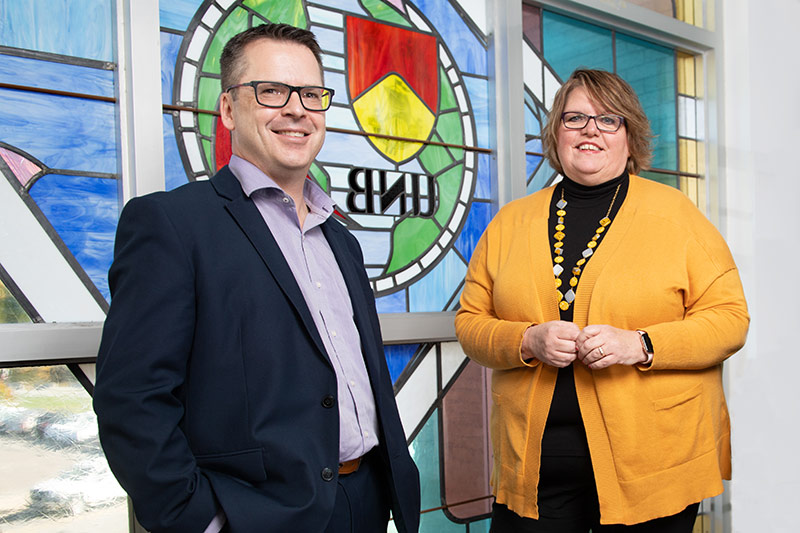 Instructors at the University of New Brunswick's Saint John campus have incorporated cannabis-related topics into their programs to reflect the impacts of cannabis legalization.
A new course in the faculty of business will begin in intersession 2019. In this class, students will examine the effect that cannabis legalization has had on the Canadian business landscape.
"Our course is a survey course looking at the many facets of cannabis as an industry," said Dr. Shelley Rinehart, UNB Saint John professor and MBA director, and a member of the six-person teaching team.
"The history of the cannabis movement, burgeoning business opportunities in both medical and recreational sectors, as well as regulatory requirements and their implementation set the basis for the course. Students will explore the many policy implications and unintended consequences that are the result of the legalization of a formerly illegal substance. The end goal is to create case studies that will broaden educational opportunities in the future."
Other members of the teaching team also include Saint John faculty members Dan Doiron, Dr. Morrie Mendelson and Dr. Sana Rizvi, along with Saint John lawyer Kelly Van Buskirk and Dr. Julie Hildebrand, MD.
The department of social sciences also offers a course dealing with the sociology perspectives of cannabis use in Canada. The class, which applies various sociological perspectives to understand the history, emergence and social implications of cannabis reforms and legislation, asks students to critically analyze the costs and benefits related to reform and is taught by Dr. Eric Weissman, assistant professor in social science.
"A lot has been said about the Cannabis Act, both in favour and in opposition to the reforms, but a really critical look at the current state of affairs raises some profound questions," said Dr. Weissman. "A common one is, "what's next?" Another is, "who actually benefits?" If the Canadian state is successful at administrating and profiting from cannabis, will subsequent political regimes legalize other commonly used substances or so-called questionable behaviours?"
"Since the reforms are so new, we cannot determine the social impact yet, but we can start looking at ways to make informed value judgements about them. As a person in recovery for over 23 years and as a researcher working on issues of addictions, mental health and homelessness for 20 years in numerous U.S. and Canadian cities, I can tell you that there are no simple answers. I can also tell you that any judgements must link observations of individual lived experiences with cannabis or other drugs within larger debates about harm reduction, safer cities, individual rights and more."
"So, you can see how this is a complex topic that invites informed criticism. This critical attitude is what I hope to develop in the course by looking at various sociological perspectives on the social impact of various drug reforms in Canada and other places, in order to see cannabis reform in an emerging Canadian context."
A course in the hospitality and tourism program gives students the opportunity to learn about cannabis tourism and to consider cannabis tours as a career option. Learning about interesting best practice case studies from Amsterdam, California, Colorado and other locations will enable students to adapt those practices to Canada's cannabis scene. By the end of the course, students will be able to plan and manage successful tours.
"Cannabis tourism is unique among tour offerings," said Dr. Nancy Chesworth, instructor. "It has grown quickly into a highly popular experience in those places where cannabis is legal. The aim in this course is to provide a comprehensive view of cannabis as a product of interest to tourists. When combined with the opportunity to learn about the tour business, this class is a chance for students to create an interesting and exciting future career."
Media contact: Angie Deveau
Photo: Dr. Morrie Mendelson and Dr. Shelley Rinehart. Credit: Rob Blanchard/UNB.