Tick identification platform expands to New Brunswick
Author: UNB Newsroom
Posted on Apr 26, 2019
Category: myUNB , UNB Fredericton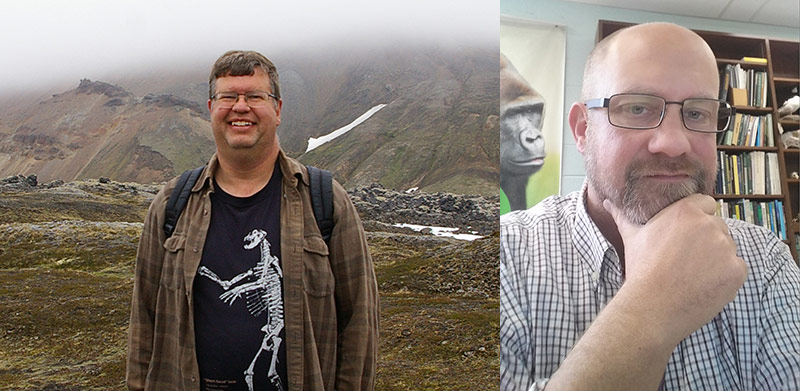 Two faculty members at the University of New Brunswick have partnered with the New Brunswick government and researchers from universities in Quebec and Ontario to help expand a tick identification platform, funded by the Public Health Agency of Canada.
Dr. Stephen Heard, professor in the department of biology, and Dr. Joe Nocera, associate professor in the faculty of forestry and environmental management at UNB Fredericton, have partnered with the University of Ottawa, the University of Guelph and Bishop's University to expand this platform to Ontario and New Brunswick.
The eTick.ca monitoring platform, which was originally developed by Dr. Jade Savage from Bishop's University in Quebec, allows people to submit a picture of a tick that they've found to help identify the species and whether it can transmit the bacteria that causes Lyme disease and/or a suite of other tick-borne diseases.
The platform will also allow members of the public to record and track their discoveries on a map, giving residents real-time access to information on the tick species that may be prevalent in their area.
"We're happy to be able to help with this service," said Dr. Heard. "We've got some great expertise among our UNB graduate students and our provincial and federal partners. We encourage folks to use the platform and upload their tick photos."
"Identifying ticks is difficult," said Dr. Nocera. "Not every tick is a species to worry about. eTick is taking the difficulty out of it for the public. With a high-quality photo, you can get an ID on it in less than 24 hours."
In addition to its academic and federal partners, eTick.ca receives support from staff at Laboratoire de santé publique de Québec, the Institut national de santé publique de Québec, Public Health Ontario, the New Brunswick Department of Health and the New Brunswick Department of Agriculture, Aquaculture and Fisheries.
Media contact: Angie Deveau