Dr. Paul Mazerolle appointed 19th president and vice-chancellor of UNB
Author: UNB Newsroom
Posted on Jan 28, 2019
Category: UNB Saint John , myUNB , UNB Fredericton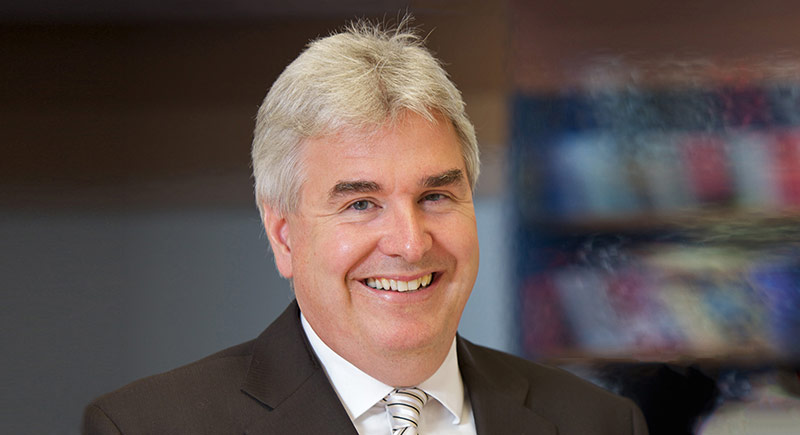 The University of New Brunswick's Board of Governors announced today that Dr. Paul Mazerolle has been appointed the university's next president and vice-chancellor. He will assume the position in July 2019, when current president and vice-chancellor Dr. Eddy Campbell steps down at the end of June after 10 years leading the institution.
"We are very pleased to be welcoming Dr. Mazerolle back to our UNB community," said Larry Hachey, chair of the UNB Board of Governors. "He possesses a strong track record in both academia and management, with proven experience leading growth-oriented change and restructuring in a multi-campus environment at Griffith – a well-respected, publicly funded Australian university."
"We also thank Dr. Eddy Campbell for his tremendous commitment to UNB over the last decade. His service to our community, and the leadership he has provided to our institution has positioned us as a nationally recognized university," said Mr. Hachey.
Dr. Mazerolle is currently pro vice-chancellor of arts, education and law and the director of the violence research and prevention program at Griffith University in Queensland, Australia. He began the pro vice-chancellor role in 2009, which includes leadership and management of an academic group of more than 400 faculty, 13,000 students, several academic schools, the Queensland College of Art, the Griffith Film School, the Queensland Conservatorium of Music, and seven comprehensive research centres and institutes. His teaching and research have been recognized internationally with several awards and extensive citations.
As pro vice-chancellor he is responsible for engagements with the local community and has significant experience in matters of reconciliation with Aboriginal communities in Australia. He recognizes the value of inclusion of Indigenous communities and has led community efforts for employment expansion opportunities. Dr. Mazerolle also has a clear and demonstrated commitment to diversity, equity and inclusion with other groups, including demonstrated work to support women advancing in academic leadership.
"Dr. Mazerolle is proudly from New Brunswick, an alumnus of UNB who is globally accomplished and recognized in his field. He has deep experience in dealing with serious financial challenges and strategic planning initiatives," said Mr. Hachey. "As the landscape in post-secondary education becomes more competitive than ever, we are thrilled as we know he has the expertise and energy to take UNB to the next level."
Dr. Mazerolle obtained his bachelor of arts in sociology from UNB in 1989. He went on to complete his master's degree in criminal justice at Northeastern University in 1990 and his PhD in criminology at the University of Maryland in 1995.
UNB
The University of New Brunswick (UNB) is Canada's oldest English-language university. Founded in 1785, the multi-campus institution has a rich history and a dynamic focus on innovation, experiential learning and entrepreneurship. UNB has more than 10,500 students from nearly 100 countries while several thousand more take UNB courses online and at partner institutions around the world.
Media contact: Heather Campbell