UNB announces $2.8 million commitment to benefit students
Author: Development and Donor Relations
Posted on Oct 5, 2022
Category: News and Events , Donor Stories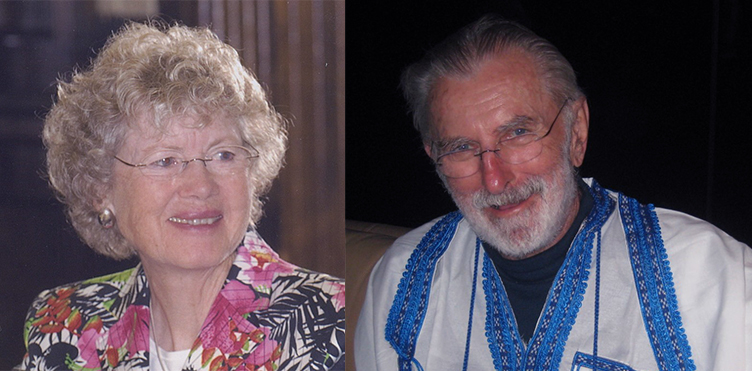 ---
The estate of Jack and Eileen Iwanicki and the University of New Brunswick are pleased to announce a gift of $2.8 million in support of students and faculty. It is among the largest gifts ever made to UNB from a faculty member.
The gift was committed as a bequest by UNB professor Jack A. Iwanicki, who taught philosophy on the Fredericton campus for 31 years. The bequest includes support for scholarships in both Jack and Eileen's names and the creation of endowments on the Fredericton campus that allow for ongoing strategic investments in the faculty of arts and the philosophy department.
"I had the great fortune of knowing Eileen and studying with Jack," said Dr. Paul J. Mazerolle, UNB's president and vice-chancellor. "For myself and many other students at UNB, Jack was more than a teacher. He was a mentor."
"Jack and Eileen, whose varied and successful career included human resource management at UNB, had a tremendous capacity to engage students in the world of ideas, in the life of the university and in our community of Fredericton. I am grateful that their legacy will continue to help UNB students for generations to come, thanks to this generous legacy," Dr. Mazerolle said.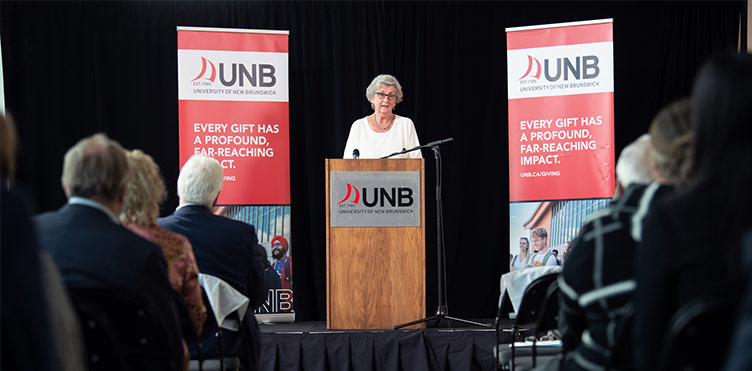 Anne Pugh, a colleague, long-time friend and former member of the philosophy department, said "UNB meant so much to Jack and Eileen. They wanted to ensure that they could keep helping students and colleagues after they were gone. The scholarships and strategic funds are their way of investing in the continuing success of UNB as a community of scholars that is engaged in the life of the larger community."
The Eileen M. Iwanicki Scholarship is awarded to students in the faculty of science or the faculty of science, applied science & engineering who have demonstrated an interest or declared a major in environmental studies. The Prof. Jack A. Iwanicki Scholarship is awarded to students majoring in philosophy. In addition to these scholarships, the Iwanickis created the Jack and Eileen Iwanicki Funds to support research excellence and the creation of new opportunities for both the faculty of arts and the philosophy department.
Dr. Joanne Wright, dean of arts on UNB's Fredericton campus, said "The Iwanickis' gift is a testament to what we can do, as scholars, to ensure students will continue to benefit from the sort of opportunities that we benefitted from as undergraduates and graduate students. I am inspired by the depth of their commitment to our UNB community."
Explore the ways to create opportunities at UNB.