Ukrainian Students Support Fund needs your help
Author: Development and Donor Relations
Posted on May 26, 2022
Category: News and Events , Creating Opportunities for Students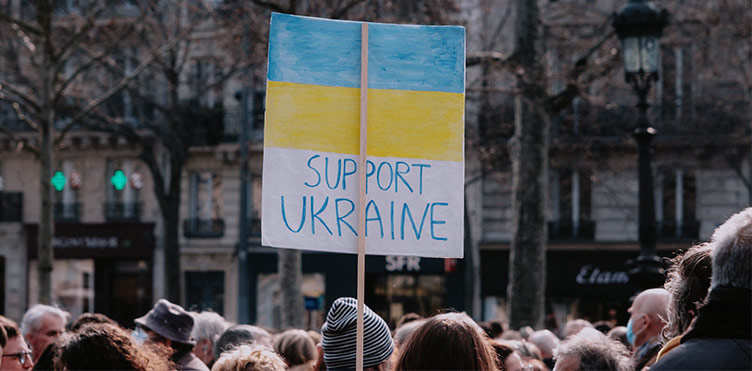 ---
Since the Russian invasion of Ukraine, many of us have searched for ways we can help Ukrainians whose lives have been uprooted by war. At UNB, we have been exploring options for assistance we can offer as a university.
The most direct way for our university to have an impact on this crisis is by supporting students. UNB has a longstanding and proud tradition of supporting students in need. The generosity of our university community has opened up opportunities for countless students – students who go on to change their world for the better.
Ukrainian students are now facing challenges few of us can imagine, and they need the support of academic institutions around the world.
We already have a team working to bring Ukrainian students to UNB as soon as possible.  This is a comprehensive support plan wherein students will be provided with all the tools they need to succeed – from tuition, food and housing to mental health supports and English-language courses as necessary – to enable them to begin studies on our campuses in the Fall.  This is where you come in.
The Ukrainian Students Support Fund has been generously kick-started by an alumnus with a $20,000 gift.  We are seeking to grow the fund to $200,000, and we need your help to get there.  Our UNB community can rise to this challenge by coming together to support this important initiative. We can make a difference for the students of Ukraine.
Please consider a gift today to help Ukrainian students continue their education, in peace and safety, at UNB.
Donate to the Ukrainian Students Support Fund today.