UNB and McKenna Institute announce McKenna Fellow in Digital Education
Author: UNB Newsroom
Posted on Mar 30, 2022
Category: News and Events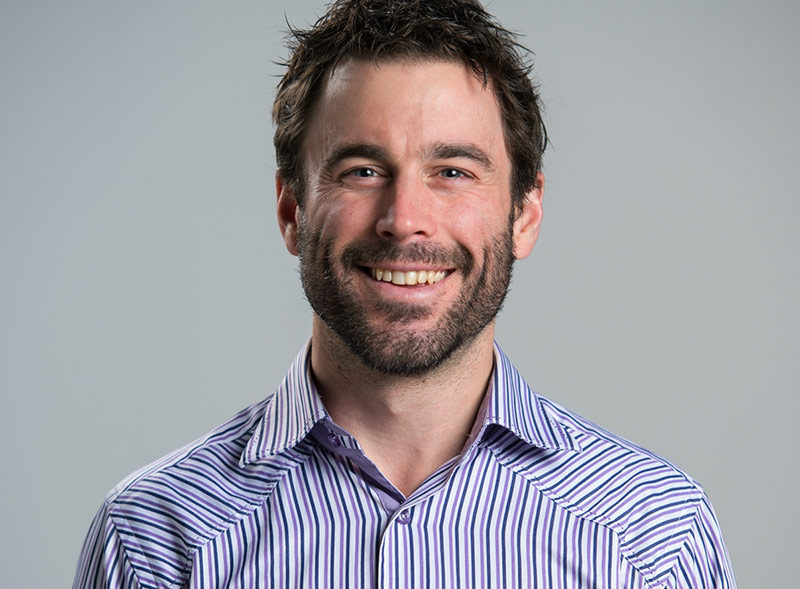 ---
The McKenna Institute at the University of New Brunswick (UNB) announced the launch of the McKenna Fellow program and the appointment of the inaugural McKenna Fellow in Digital Education, Matt McGuire.
The McKenna Fellow program supports collaboration across industry, academia and government, engaging stakeholders, faculty and graduate students to ensure good ideas are examined and executed within New Brunswick.
The McKenna Fellow in Digital Education, located in UNB Fredericton's faculty of education, will work with the McKenna Institute, the New Brunswick Department of Education and Early Childhood Development (EECD) and other education stakeholders to develop and implement a new K-12 digital literacy program across all New Brunswick schools. In addition, Mr. McGuire will develop educational technology courses in UNB's bachelor of education and master of education programs, enhancing future teachers' knowledge and skills in educational technologies and ultimately strengthening all New Brunswick students' digital literacies and competencies.
Mr. McGuire is an educator and researcher whose leadership and innovative practice have earned him the New Brunswick Minister's Excellence in Teaching Award and the Prime Minister's Award for Teaching Excellence. After almost a decade as a frontline teacher and school district technology lead, he was commissioned to research and develop digital literacy standards for the Province of New Brunswick. He is in the final stages of his doctoral thesis, investigating how the COVID-19 pandemic and the heightened use of digital technologies are transforming teacher pedagogy and public schooling in New Brunswick and beyond.
"The faculty of education is very pleased to host the inaugural McKenna Fellow in Digital Education and to welcome Matt McGuire back to our faculty," said Dr. Sharon Wahl, dean of education at UNB Fredericton. "The global pandemic has highlighted the need for access to education through the use of educational technology, and this in turn has amplified the existing inequalities in technological access and in the quality of learning. Matt's work will support the faculty's ongoing success in providing skills and understanding to new and practicing teachers as they develop innovative and effective learning environments through alternate delivery methods."
Founded in 2021, the McKenna Institute builds upon the life's work of its benefactor, the Honourable Frank McKenna, PC, OC, ONB, QC, serving as a catalyst and a connector for academia, industry and government to foster a globally competitive digital economy and society.