Schulich Leaders reflect on first semester
Author: Development and Donor Relations
Posted on Jan 21, 2022
Category: Scholarships and Bursaries , News and Events
UNB's newest Schulich Leaders are both grateful to the Schulich Leaders Network for helping them adjust to university life.
Julien Hache of Chelmsford, NB, and Matthew Toms-Zuberec of Calgary, AB, are the University of New Brunswick's 2021-22 recipients of the prestigious Schulich Leader Scholarships. Launched in 2012 by Canadian business leader and philanthropist Seymour Schulich, this annual scholarship program encourages promising high school graduates to embrace STEM (Science, Technology, Engineering, Mathematics) in their future careers.
Julien, an electrical engineering major, cited the 2021 Schulich Leaders Conference, SLXCA, as a high point of his first semester as a Schulich Leader. "I met some truly remarkable people," he said. "I got to talk with fellow Leaders, felt part of a large community, and was inspired by their work ethic and accomplishments."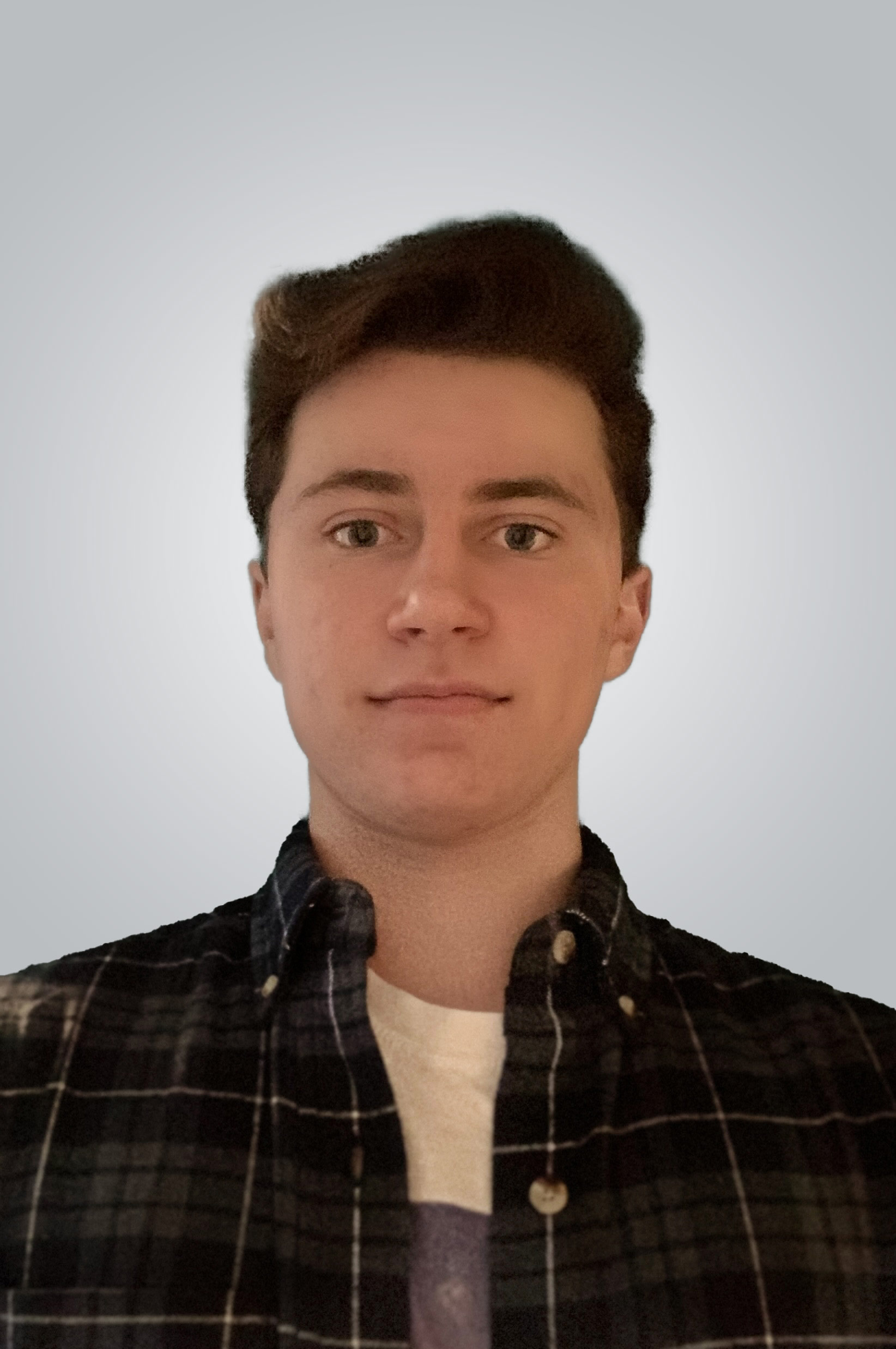 Likewise, computer science student Matthew is grateful for the opportunities already being opened up by the Schulich Leader network, including the chance to meet with Canadian astronaut David Saint-Jacques. "I have also been able to connect with Leaders at other universities, as well as many companies that are looking to hire post secondary students," he said.
Both Matthew and Julien credit their professors with helping them succeed in their first semester. Matthew's favourite classes were Intro to Computer Programming and Overview of Computer Science – "I genuinely enjoyed learning about the course material and working with the professors," he said. For Julien, Introductory Physics, taught by PhD student Mustafa Saeed, stands out as his favourite course. "I enjoyed learning the concepts in physics and starting to learn how things work; it is very satisfying to solve physics problems. All in all, it was a fun, challenging course."
Extracurricular activities might have been more low-key than they were before the COVID-19 pandemic began, but both students still found ample ways to get involved in the UNB community. Julien volunteered with UNB's Institute of Biomedical Engineering (IBME), which he called a "great experience" because of the exposure to cutting-edge technology.
Matthew has enjoyed making use of the 3D printers in Head Hall's makerspace, as well as building websites for friends and small businesses. He also joined the ultimate frisbee team for his residence.
Despite their differing programs of study, one thing both Schulich Leaders have in common is their enjoyment of UNB's intramural hockey league. "It was a great stress relief and just all-around fun to play," said Julien, and Matthew agreed.
Celebrating their tenth anniversary in 2021-22, Schulich Leader Scholarships are Canada's most coveted undergraduate STEM scholarships.
Up to one hundred scholarships are awarded to entrepreneurial-minded high school graduates enrolling in a Science, Technology, Engineering or Math program at 20 partner universities across Canada. Half are valued at $100,000 for engineering scholarships and half are valued at $80,000 for science, technology, and math scholarships. Schulich Leaders benefit from an immersive network that will accelerate their career trajectory and access to invaluable resources.
Learn more about the Schulich Leaders Scholarships.
If you're a company looking to hire Canada's top STEM talent, contact Schulich Leader Scholarships via this form.