Development and Donor Relations
Posted: May 27, 2021 12:00:00 AM ADT
Category: Scholarships and Bursaries, News and Events
---
---
Pictured, from left, are Safe AbuJayyab, Jordan Cole, Declan Hartery and Megan Kinch.   Four outstanding high school students are winners of the prestigious Currie Undergraduate Scholarships at the University of New Brunswick. The scholarships, valued at $65,000 each, were established in 2004 by one of Canada's most accomplished business leaders and philanthropists, UNB Chancellor...
Read the full post
---
Development and Donor Relations
Posted: May 13, 2021 12:00:00 AM ADT
Category: Scholarships and Bursaries, News and Events
---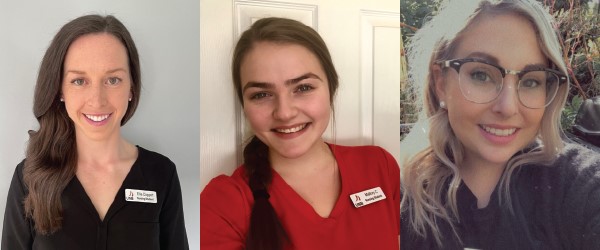 ---
Pictured, from left, are Ellie Doggett, Mallory Crossley and Rebecca Lyons. Photo: Submitted Mallory Crossley always knew that she wanted to be a nurse. From a tender age, the University of New Brunswick Fredericton campus student had a strong desire to help others and was drawn to the caring profession.   "My decision to do nursing was solidified when my grandmother was...
Read the full post
---