SGS Celebrates Graduate Student Winners of Federal Tri-Council Awards – McKenna James Boeckner
Author: Andrea
Posted on Aug 18, 2021
Category: Money Matters , Student Stories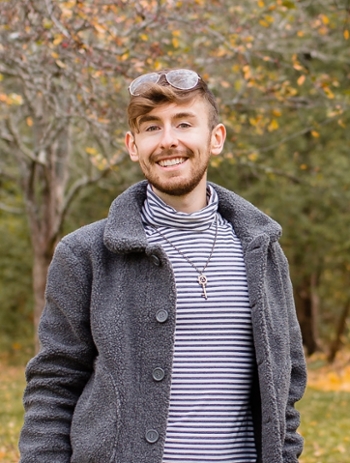 ---
Profile of McKenna James Boeckner
Award Received: Canada Graduate Scholarship, Doctorate (Social Sciences and Humanities Research Council)
Awarded for the project: "Memoirs of a Sodomite: Revisionary Queer Historiography of England's Long Romantic Period"
Faculty: Arts
Department: English
Project supervised by: Elizabeth Effinger, PhD
I am interested in history, how we define it, and how we can reappropriate it for those who have been forgotten. In 1749, Thomas Cannon published Ancient and Modern Pederasty—a pamphlet of short stories with the stated intention "in defense of Sodomy." While this text was lost to history—censured after the author's prosecution for his abnormal sexuality in 1750—portions of the document have been unarchived in legal proceedings and represent, for me, what may be a collection of shared stories within an unexplored queer subculture during England's Long Romantic Period (c.1750-1850). Taking recent discoveries of Cannon's life as archival fervor, my dissertation project provides critical/creative inquiry into an alternative eighteenth-century—seeking traces of sodomy and other queer acts as literary and culturally disruptive performances within our sanitized version of history. Inspired also by the traditional silences that pockmark LGBTQ2S+ legacies, I conclude my investigations by forecasting an imaginative and anti-institutional approach to history. Toying with incomplete memory of Cannon and his contemporaries, I invite queer historians to become not only transhistorical but also infatuated with becoming lost, found or unfound, perpetually reinvented by the queers of the future and their created superfluous archives, their own ways of imagining us and making believe that often exceed restrictive concerns of historical accuracy.