P.R.O. Kids Saint John supporting children's recreation for 20 years
Author: UNB Alumni
Posted on Oct 27, 2022
Category: UNB Fredericton , UNB Saint John , Inspiring Stories , Young Alumni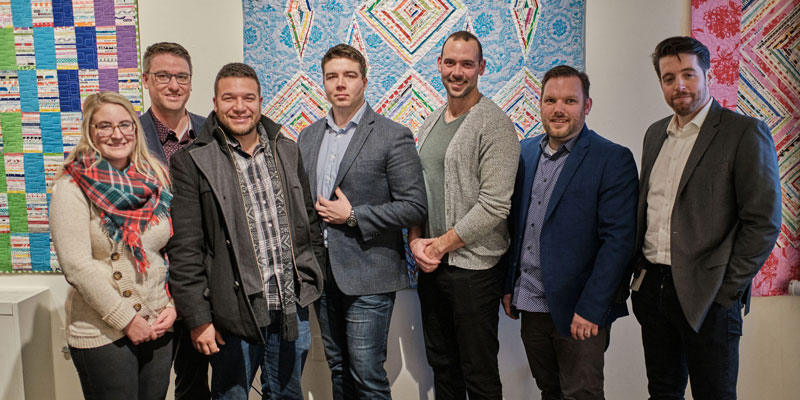 ---
A charitable program in Saint John is celebrating 20 years of helping children participate in sports and recreation.
The P.R.O. Kids (Positive Recreational Opportunities for Kids) Saint John board of directors, which currently includes six UNB alumni volunteers, advocates for children and youth in financial need, with an anticipated goal to support around 2,000 kids in Greater Saint John this year.
"It's a very active and busy committee, and it's full of very passionate people who at the core want to make sure that kids are participating in activity," says past chair and proud UNB alum Jen Oliver (BSc'15). "We're always looking at how can we do more, what's next for us, and how we are going to reach more kids in the community."
Through an application process, children are matched in the arts, culture, recreation or sport activity of their choice, and P.R.O. Kids helps to cover registration fees, equipment, and transportation.
Since forming in 2002, between annual placements and sponsored programs such as Top Corner and S.P.A.R.C., P.R.O. Kids has assisted over 20,000 children. But board member Jason Court (BBA'09) says when you look at the poverty numbers there are still so many more children to be reached in Greater Saint John.
"I grew up in the north end of Saint John, and though I didn't struggle with poverty, I went to two inner city schools and saw poverty," says Jason. "It was through my dad that I learned to help others and how my involvement with P.R.O. Kids began when I first volunteered at a hockey gear drive."
"We might sit around a board table each month, but it's at the in-person events and through the hours of volunteer time where I feel first-hand the impact the organization is having on the community."
Jen smiles when she similarly describes her long-time involvement with P.R.O. Kids as "a match made in heaven."
"I grew up in poverty. The pivotal moment that put my life on the right path to lead to where I am today was recreation opportunity, which was field hockey in grade nine. P.R.O. Kids was a perfect opportunity for me to share my own experience and to advocate for youth who are living what I lived through, while helping to move the needle."
Administered through the City of Saint John's Recreation Service, all administrative costs for P.R.O. Kids are covered by local municipalities, allowing all donations to go directly to the children. The board is responsible for hosting a number of initiatives and events throughout the year, including equipment drives, dinners and active participation in a number of community events. Their annual FUNraising dinner will take place on Nov. 17 at the Delta Brunswick Hotel.
Like Jason and Jen, the board is comprimsed of passionate, community leaders working to make a difference for kids in the community, and includes fellow UNB alum Jordan Tracey (BBA'18), Devin Burnham (BA'14), Holly Knight (BN'11), and Steven Robar (MEd'18), in addition to 10 other board members.
As they look ahead to the future of P.R.O. Kids, two priorities come to mind - removing their waitlist and reaching more kids in the community. Though there has been significant growth and evolution over the first 20 years of the program, their hope is that P.R.O. Kids continues to be top of mind and that they can only help leave a positive impact for more and more children.
To learn more about P.R.O Kids visit their website.