Convoy baptism by fire for new Executive Director of Ottawa's ByWard Market
Author: UNB Alumni
Posted on Oct 26, 2022
Category: Renaissance College , UNB Fredericton , Inspiring Stories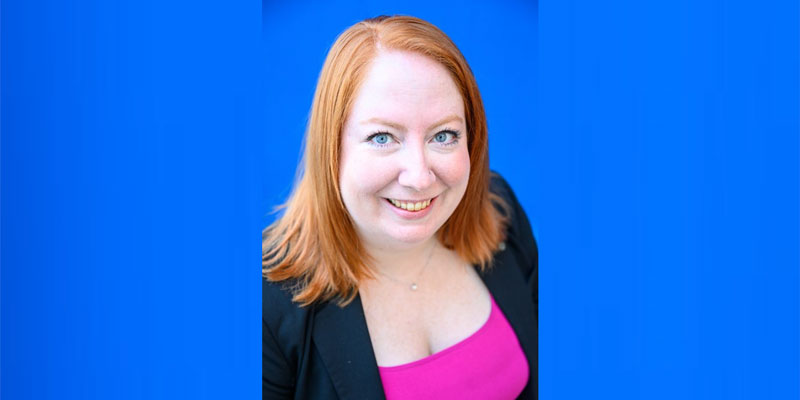 ---
When we last caught up with UNB Renaissance College alum Kalin McCluskey (BPhil'07), she was in crisis management mode as executive director of the Canadian Alliance of Student Associations (CASA) in Ottawa drastically shifting the way the organization supported students during the COVID-19 pandemic.
Cut to January 2022, and Kalin was back in the firepit, this time as the new executive director of the Ottawa ByWard Market - just as the convoy of protestors converged upon the city.
The "Freedom Convoy" protests began at the end of January and became effectively an occupation, gridlocking downtown Ottawa for three weeks with hundreds of heavy trucks and thousands of pedestrian protestors who set up camp. The convoy had major economic and human rights consequences for those working and living in the area, including businesses in the ByWard Market, many of whom had to close or saw a massive loss in business.
"I had just started with the ByWard Market Business Improvement Area (BIA) in January," Kalin explains, "and it was truly baptism by fire. There was no guidebook for this and it was a really complex situation. We had to figure out how to get information out to 600 businesses and staff who were just coming out of the last round of COVID lockdowns and now were thrown into chaos again. There were three whole weeks when the downtown area was contained and shut down. In addition to not being able to get staff and customers into the shops, there were overlying challenges like waste collection and deliveries that couldn't get in. There were practical things that became critical. Appointment-based service businesses really struggled and safety was an issue. It was pretty crazy."
In addition, Kalin said that she and many others in the BIA live in the area and dealt with the non-stop noise, diesel smell and sewage smell 24/7. "It was certainly a deck of cards no one wanted to be dealt. It's normal in this city to hear people's voices, but there's a line between protesting and nefarious activity. The city needs to remain open and safe." 
A New Brunswick native, Kalin went to UNB to study in Renaissance College's interdisciplinary leadership program, where she developed a love for public policy and human rights issues. She went on to master's degrees in those areas and landed in Ottawa in 2011, making the ByWard Market and downtown Rideau catchment area her home base.
"Ottawa is a great city and essentially a big Fredericton, with an intersection of university, government and private sector. It's a very pretty city with a nice balance of broad national scope and community-oriented neighbourhoods."
Having spent two years at CASA where she, in collaboration with other partners, successfully secured $13.1 billion in relief for post-secondary students through the pandemic, Kalin moved to the ByWard Market and the opportunity for a new challenge at a new level of government.
"I've always been fascinated with BIAs – before COVID but especially after COVID hit. It feels right to be fighting diligently for businesses, and this intersects with advocacy for downtown as deals with municipal and provincial governments. It's exciting to look at spaces, at policies and figure out ways to make the area more accessible for everyone. The 600 businesses in the ByWard Market are mostly small, hyper-local retail shops and restaurants. But at the same time, there's a national and even international presence. The (now) King and Queen Consort visited when they were in Ottawa in May!"
Kalin reports that there was a tourism boost to the area over the Summer and "normalcy" has started creeping back in. "During the convoy, it was about getting to as many people as possible to make sure they had what they needed. Now, it's lots of planning. There's always something going on here, whether Christmas celebrations or Winterlude or busy weekends. Typical weekends pre-COVID saw 50,000 visitors, and we're heading back to that range now."
Having an interdisciplinary background has helped Kalin in her new role. "The curriculum at Renaissance College taught me that every issue is complex, and to not be afraid of that." She's also not afraid of continued learning: she's working on completing a PhD from UNB while also working and caring for a 3-month-old.
"I love the challenge and I love to learn – from both research and also from the people I work with. The best part about my job is the people – the staff and partners and business owners are magnificent. It's a charming place."