Janet Lin is transforming retail and financial services technology
Author: UNB Alumni
Posted on Apr 25, 2022
Category: Inspiring Stories , Computer Science , UNB Fredericton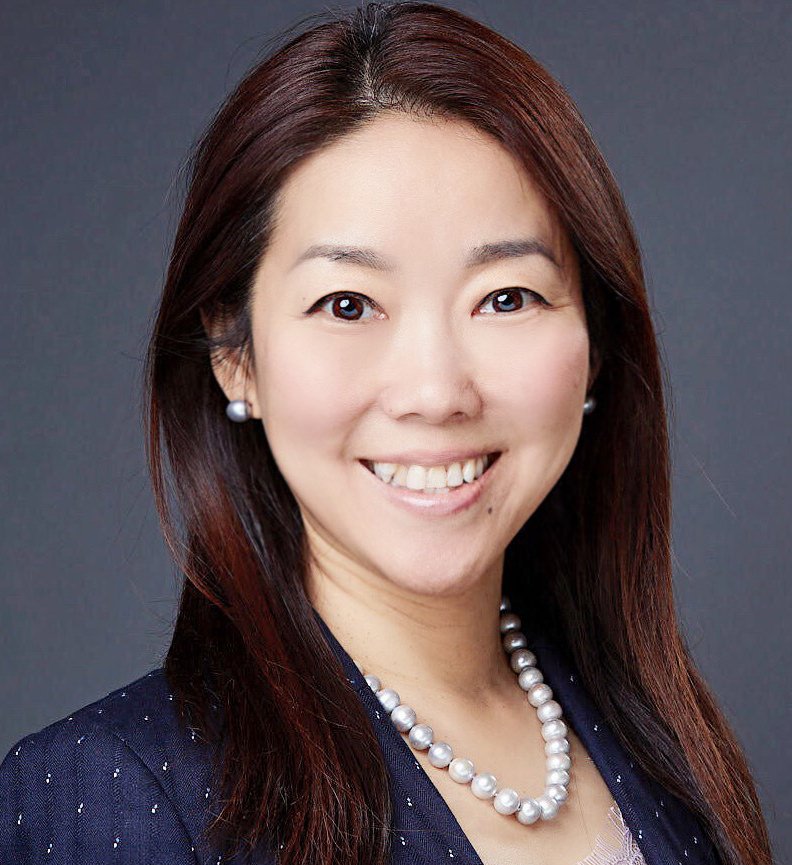 ---
If you live in Canada, you've probably collected PC Optimum points and used or seen the PC Mastercard for your retail purchases. What you probably don't know is that those products are available because of UNB alumna Janet Lin (BCS'05) and the teams she worked with at Loblaw.
Janet has made quite a name for herself in the IT and business worlds. She received the Oracle Global Innovation Award in 2019 while working with Loblaw and Shoppers Drug Mart for introducing the concept of PCid - the largest single customer digital identity platform with 14M customer identities in Canada. She was a finalist for Advocate of the Year at the Global IT Awards, and she was named one of Canada's Top 100 Most Powerful Women in 2021 by the Women's Executive Network.
The amazing thing is, Janet never thought she had the ability to understand and work in IT.
She came to Canada as a young student after finishing a bachelors degree in Shanghai, China. Her very traditional parents had wanted her to take a path that didn't interest her, so she chose her own route and landed at UNB – without knowing anyone in the country and without speaking English. She knew she wanted to end up in the business world, and figured that given the language barrier, a computer science program might be the safest bet and also provide good job opportunities. But she wasn't confident that she would do well in a "highly logical program."
"At UNB I studied hard and learned so much and my confidence and capabilities started to grow. It was a challenge to learn English, learn the computer science language and learn a new culture all at once," she recalls. "But Fredericton was wonderful and I had so much help from professors, friends, the student union and people in the community. I had co-op opportunities that helped me learn the work culture in Canada. I had a wonderful experience at UNB."
Janet moved to Toronto after graduating, to be in a multicultural as well as business and technology centre. She landed her first job as a developer for a small marketing company and then moved to Loblaw – the largest retailer in Canada - in 2006. She worked with a team responsible for IT development within the President's Choice Financial division, which at that time was building banking tech from scratch.
As she progressed through a number of leadership opportunities at Loblaw, including Director of President's Choice Financial, Digital Identity and Gift Cards, as well as Senior Director, Customer Engagement Technology, Janet led the development of three credit card payment innovation products, launched Apple Wallet for the credit card division and merged the loyalty program when Loblaw acquired Shoppers Drug Mart. "The points program became the largest in Canada and we needed to protect customer information. It was a huge project."
Then came multiple innovative e-commerce platforms and products – PC Chef, PC Health, T&T Asian online grocery, Wellwise online and an omnichannel beauty product at Shoppers Drug Mart – all of which were huge during the pandemic.
"These products were so innovative and exciting to work on. It gave me the opportunity to leverage technology and also navigate multiple industries from banking and financial services to retail to healthcare to beauty to loyalty marketing."
In the past year, Janet moved to a new challenge – as VP, Lending and Payments Technology at Equitable Bank. "I wanted to go back to banking and payments – it's my sweet spot. Innovation is behind in that industry, and EQ is challenging the big five banks to focus on technology for customers and develop the most valuable financial products. It's an exciting opportunity."
As she took more senior roles in the tech industry, Janet also began advocating for women and diversity in the sector. "There were only four women in my graduating class at UNB, and women are still under-represented in tech. At entry level it's about 33%, then drops to 25% at the management level, then to 20% at the senior director level to less than 10% at the executive level. It's a challenge across the board in the sector."
When she mentors and coaches young women and newcomers and does speaking engagements for companies and organizations looking to increase diversity, Janet focuses on four areas:
Recruitment: "you don't need to be a geek to get into tech"
Development: "provide a clear pathway for advancement and development"
Networking: "find mentorship, coaching and sponsorship from others in the industry"
Recognition and Rewards: "we need to recognize ourselves and celebrate our accomplishments"
She explains, "If I, as a newcomer to Canada learning a new language and culture can do it, everyone can be confident they can do it as well."
"My experience since I arrived in Canada at UNB is that this is such a diverse country willing to help each other. My responsibility now is to give that back."