Renaissance College alumni spotlights
Author: UNB Alumni
Posted on Feb 22, 2022
Category: Inspiring Stories , UNB Fredericton , Young Alumni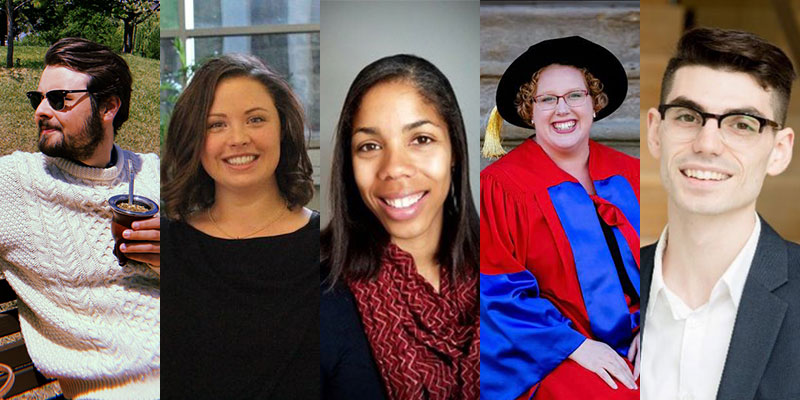 ---
Over the past couple of years, UNB's Renaissance College has posted a collection of alumni spotlights on their Instagram page, celebrating some of their incredible grads. Renaissance College is a program at UNB developing leaders that inspire positive change in their communities and beyond. These alumni are just a few of the inspiring grads, making their mark on the world.
All stories were originally posted on the Renaissance College Instagram page (@renaissance_college).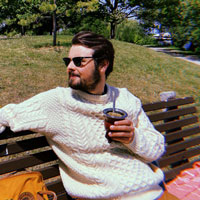 Alec Boudreau (BPhil'16): Alec is Senior Advisor, Government Relations for the Business Development Bank of Canada (BDC), a position he has held since 2019. Following his graduation in 2016 with a BPhil in Leadership and minor in Public Policy, Alec interned at the Parliament of Canada through the Canadian Political Science Association's Parliamentary Internship Programme. He later went on to work at Global Affairs Canada as an analyst covering Canada-India relations. Following a short period working in New Delhi, Alec became the government of Canada's liaison with the Prime Minister's Youth Council, supporting council members to provide advice on government policies and priorities. Working in government relations, he is able to exercise his passion for policy while finding opportunities to learn and grow within BDC's diverse portfolio and areas of business. Privately, Alec is a passionate hiker and cook and enjoys relaxing with books and video games. He currently lives in Ottawa with his loving Argentine partner, who has introduced him to new forms of activism, 'futbol' and mate.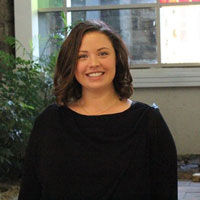 Kate Doyle (BIS'21): Kate is a long time builder, currently working with the Horizon Health Network in a Community Development role. Her daily work is varied – from helping to develop access to affordable food, hosting conversations with youth about how they handle their mental health, or developing projects that aim to serve people made vulnerable with empathy and innovation, no day looks the same as the one before. While the work can change on a daily basis, Kate's passion remains in connecting individuals, organizations and systems that may not be used to working together, helping them acknowledge challenges, identify common opportunities and celebrate shared success.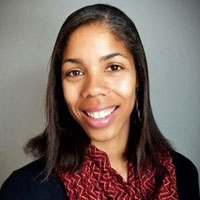 Dr. Melanie Henry (BPhil'16): Dr. Henry is a family physician, a University of Toronto lecturer and the director of global health and social accountability at Health for All, the Markham Family Medicine Teaching Unit. She completed her undergraduate degree at Renaissance College at UNB in 2006 and then medical school at McMaster in 2011. After residency, she did her fellowship in Global Health and Vulnerable Populations at the University of Toronto and has collaborated on published research about the development of family medicine around the world. Her clinical practice focuses on general family medicine and women's health, and she has also worked to establish primary care services in emergency housing shelters in York Region. Dr. Henry is currently working towards the improvement of global health curriculum designed to encourage health-equity minded physicians. She is passionate about addressing the social determinants of health and using primary care as an effective tool to provide good quality health care for all.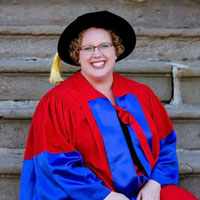 Sarah King (BPhil'06, PhD'18): After graduating from Renaissance College in 2006, Sarah began a journey that would eventually lead her back to UNB! Sarah completed a Masters in Education from York University, researching Holocaust education and gender-based violence and a B.Ed. from Brock University. She returned to RC as a part-time instructor in 2010 and taught Portfolio, Community Problem-Solving and, her favourite, Forum! Sarah completed her PhD from UNB in 2018, studying experiential education at Atlantic Canadian universities, and is now in her dream job - the Director of Experiential Education at UNB! 📚 "Renaissance College changed everything for me. I grew up in a rural town in Newfoundland, and coming to RC helped me realize what education could be. Everything I've done since then is grounded in those ideas, and I am so grateful to RC for showing me the power of education to change our communities!"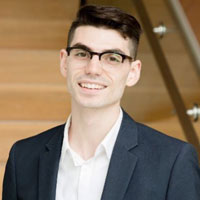 David Thibodeau (BPhil'16): After graduating from Renaissance College in 2016 with a BPhil and a minor in political science, David Thibodeau moved to Ottawa to pursue his Masters in Public Policy and Administration. Through courses focusing on citizenship, public policy and the third year Community Problem Solving class, David learned the importance of policy in meeting the needs of the community, which is a vital part of developing public policy. David currently works for the federal government in policy. Beyond working in policy, David works tirelessly as an advocate for better inclusion of LGBTQ athletes and coaches in sports and recently returned from Global Sports Week in Paris where we was a Young Sports Maker.
Find more alumni spotlights on RC's Instagram page.