Four UNBers appointed to the Order of Canada
Author: UNB Alumni
Posted on Jan 13, 2022
Category: Inspiring Stories , UNB Fredericton , UNB Saint John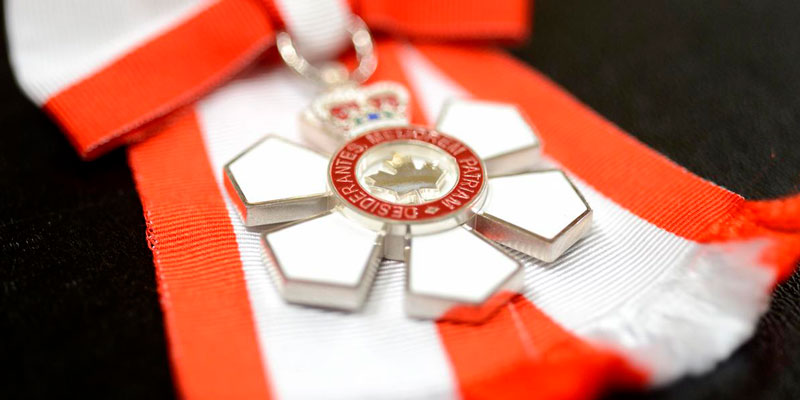 ---
Her Excellency the Right Honourable Mary Simon, Governor General of Canada, announced 135 appointments to the Order of Canada. The new appointees include two Companions (C.C.), 39 Officers (O.C.), one honorary Member and 93 Members (C.M.). 
The Order of Canada is one of our country's highest civilian honours. Its Companions, Officers and Members take to heart the motto of the Order: DESIDERANTES MELIOREM PATRIAM ("They desire a better country"). 
The four UNBers listed below were invested as Members into the Order. 
Dr. Graham Farquharson (Class of '64, DSc'11)- Toronto, Ontario 
For his innovative leadership operating one of Canada's most northern Arctic mines, and for his philanthropic support of community organizations. 
Dr. Lawson A.W. Hunter, Q.C. (BSc'67, LLB'70, LLD'11) - Ottawa, Ontario 
For his distinguished career in government, business and private practice as one of the country's leading competition and antitrust lawyers. 
John Robinson (BScE'66) - Charlottetown, Prince Edward Island
For their leadership in Prince Edward Island's agriculture industry, and for their contributions to documenting local history in the community. 
Dr. Barbara Stymiest (DLitt'05) - Toronto, Ontario 
For her trailblazing efforts in Canada's financial and business sectors, as well as for her mentorship and community engagement. 
Created in 1967, the Order of Canada recognizes outstanding achievement, dedication to the community and service to the nation. More than 7,000 people from all sectors of society have been invested into the Order.