Returning to New Brunswick to work from home
Author: UNB Alumni
Posted on Nov 18, 2020
Category: Inspiring Stories , Management , UNB Fredericton , Kinesiology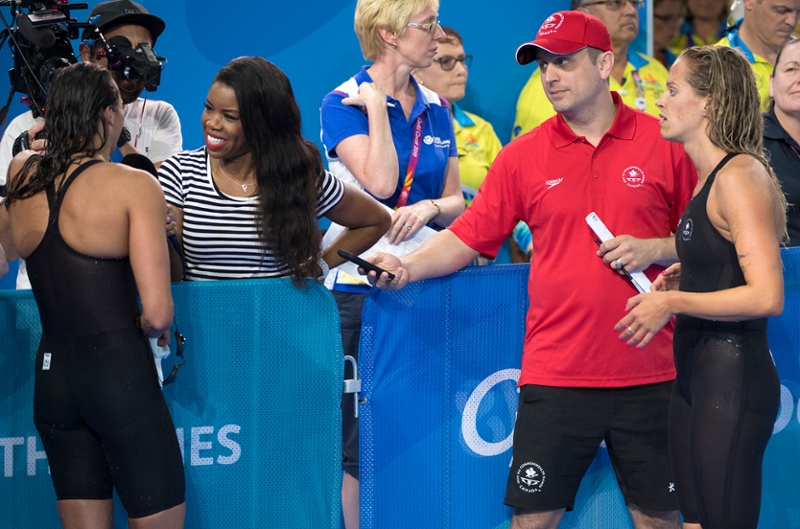 ---
There's an interesting trend happening these days. Real estate in New Brunswick is a hot commodity and there's a migration of young people into the province instead of out. The COVID-19 work-from-home movement, along with the safe reputation of the Atlantic Bubble and housing prices that are affordable, have created the perfect storm that's attracting many New Brunswickers back home again.
One of those is Nathan White (BBA'05).
Nathan grew up in Fredericton as a big sports fan – he played locally, watched the stats and followed the Olympics with a passion. He attended UNB to take a business degree with a minor in recreation and sport. But it was the student publication, The Brunswickan, that put him on a career path to telling the story of sport.
Nathan started writing for the Brunswickan as a student and covered varsity games, among other things. "There were experienced people at The Bruns who taught me journalism and sent me to regional and national conferences," he says. "As a member of the Canadian University Press, I had the privilege of being peer-taught – it was like a little journalism boot camp."
He got a big break when he told the incredible story of UNB men's hockey team goalie Gene Chiarello (BA'05, LLB'10). Gene beat the unbeatable odds of brain cancer to come back and continue playing with the Reds. The story got picked up by major publications like the Globe and Mail and Hockey News. "It ended up being a career-maker. I became Managing Editor of the Brunswickan for a year and it led me to journalism and communications full-time."
After graduating, Nathan picked up an internship with the Telegraph Journal. "The TJ used to do stories on every New Brunswicker who went to the Olympics, and that planted a seed in the back of my mind that it would be fun to cover the Olympics someday."
That dream would happen.
After the Telegraph Journal, Nathan diversified to the communications side of storytelling by working with a multicultural centre in Saint John to launch their website and bring youth skills programs like skating and swimming to life. At the same time, he was also freelancing by covering the Sea Dogs hockey games for big outlets. It led to "being in the right place at the right time" and Nathan became the Saint John Sea Dogs' Marketing & Communications Manager during two seasons of Memorial Cup runs.
Then came his current position – as Senior Manager of Communications for Swimming Canada. He and his wife, Clarissa Andersen-White (who studied journalism at St. Thomas University), packed up and moved to Ottawa, where he became immersed in the world of international sport.
"Swimming is a global sport that's so popular around the world. This position has allowed me to travel to two Olympic Games as well as Pan Am and Commonwealth Games and five world championships as a media attaché. It's been amazing."
Then the pandemic struck. Nathan began working from home, and Clarissa was pregnant with their third child, after daughter Arabella, 8 and son Benjamin, 3. "We looked at the situation and proposed moving back to Fredericton and working from there. Swimming Canada, from our CEO Ahmed El-Awadi down through the whole organization, was already pretty progressive, and they said yes."
Now back in his hometown, Nathan says he's adjusting to being back among family and friends and figuring out how to balance home and work. He says he's establishing new routines to stay active and disciplined.
"All swimming events were cancelled through the end of 2020 because of the pandemic, but the next national events are in April 2021 for the Olympic and Paralympic trials. So, we've been making media plans to continue telling the stories of swimming and swimmers. We need to keep young people in the sport, so we're putting out data on how to safely return to training. It's still a busy time for us." 
He says Fredericton feels like home but it's also a bit foreign. "The city's grown a lot, but you don't realize how nice a place it is until you're away and come back. I always thought I'd return when I retired. I'm so glad I had the opportunity to do it now."