Alumni holiday gift guide
Author: UNB Alumni
Posted on Nov 16, 2020
Category: UNB Saint John , Insights , UNB Fredericton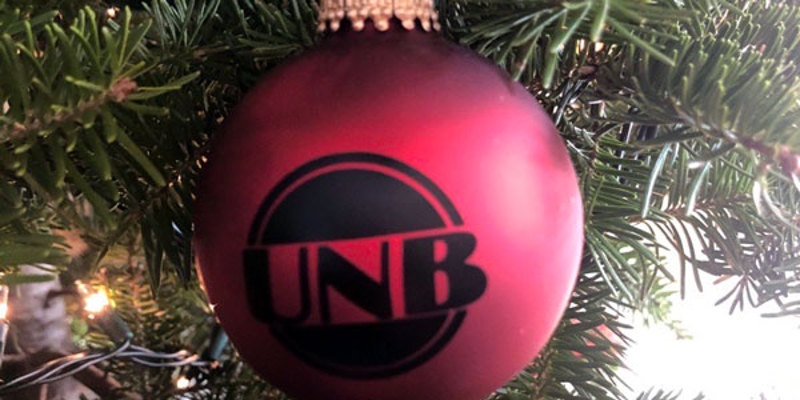 ---
Share your UNB alumni pride this holiday season!
In the spirit of the upcoming holidays and supporting 'local,' we've created a gift guide to help you find unique gifts for the special people in your life. Along with UNB swag items, this list highlights exciting products and businesses by our very own #ProudlyUNB alumni. Around the world, UNB alumni are creating, innovating and contributing exciting things to their communities. Get your holiday shopping done from the comfort of your home, while discovering the cool items produced, owned or run by talented UNB graduates, like you.
Do you have a business or product of your own, or know a fellow UNB graduate who we should know about? We'd love to hear from you! As we continue to build an inventory of alumni-owned businesses and share their wonderful stories, we invite you to reach out to submit your business or product.

The Chocolate Lab Inc.: Artisan bonbons and confections
UNB alumni Eva Choi (BScGE'03) and Dallas Southcott (BA'95) have taken chocolate making to the next level with their Calgary-based company, The Chocolate Lab Inc. A gift box of their colourful and delicious bonbons is sure to please the chocoholic you're buying for this year. Shop now.
UNB Alumni licence plate
Be #ProudlyUNB wherever the road takes you over the holidays and throughout the year. With the purchase of a #ProudlyUNB licence plate for $25, you will support UNB students through the UNB Alumni Legacy Award. Recipients of the award exemplify the #ProudlyUNB spirit on campus and in their communities. Shop now.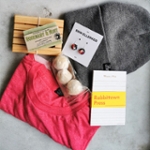 The NB Box: Curated box of New Brunswick products
A specially curated UNB-style NB box filled with products exclusively made by UNB alumni! Founded by Ingrid Munroe (BA'13), the NB Box was born from her love of supporting small businesses and each box is filled with all the best locally made New Brunswick products. Shop now.
Proudly UNBaby onesies
We haven't forgotten about all those little future students of UNB! Know someone who recently added a sweet bundle of joy to their family? These #ProudlyUNBaby onesies will have them repping their future alma mater this holiday. Shop now.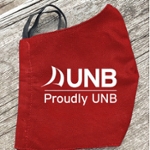 Yanky Sports: UNB-branded face mask
Rep your alma mater with a UNB-branded face mask from proud alumnus and former Associated Alumni councillor, Ryan Jacobson (BA'94). Founder of Yanky Sports, selling the Original Sport Hanky™, Ryan will donate a portion of proceeds from this mask design to the UNB Alumni Association. Shop now.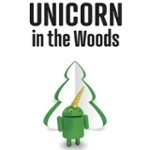 Unicorn in the Woods: Book by Gordon Pitts
A must-read for the book lovers on your list. Unicorn in the Woods is a new book from Canadian business author Gordon Pitts on how the high-tech innovation sector in Atlantic Canada has grown and how UNB community members are a driving force behind it. Order your copy from Goose Lane Editions. Shop now.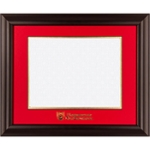 UNB diploma frames
The UNB Associated Alumni offers a selection of diploma frames, with over nine options to choose from. A great present for your fellow or future UNB alumni to display their degree  with pride. For a special limited time, we pay the shipping! Shop now.
FOSH Apparel Inc.: Wrist watches 
Pick which watch best suits the trendy person in your life. FOSH Watches, co-owned by UNB young alumni Josh Bubar (BBA'15) and Frank Keating (BBA'15), creates high quality watches for today's style-conscious professionals. Shop now.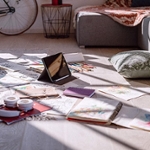 UNB College of Extended Learning: Leisure learning
Think outside the box! Give the gift of life-long learning with a fun, creative or unique course  from CEL. From drawing, acrylic painting and yoga to screenwriting, photography, Italian and much more, there is something to suit every person on your list. Shop now.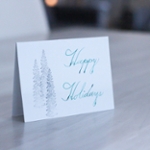 HaleyB Hand Lettering: Greeting cards
Complete the perfect gift with a speciality holiday card. Owned by UNB young alumna Haley Bungay (BBA'13), HaleyB Hand Lettering was born from a lifelong love of scripts, type and stationery, and offers unique, hand lettered greeting cards for any occasion. Shop now.
UNB Bookstore: Apparel and merchandise
Pick out swag from the official bookstore for your students, alumni, friends or fans of UNB. They have an assortment of branded cold weather wear from mittens to toques, as well as drinkware and more. Shop now.
Are you a UNB grad who owns your own business or product? Submit your business or product for consideration in future holiday gift guides.