The fast-paced world of transportation cybersecurity
Author: UNB Alumni
Posted on Oct 23, 2020
Category: Computer Science , UNB Fredericton , Engineering , Inspiring Stories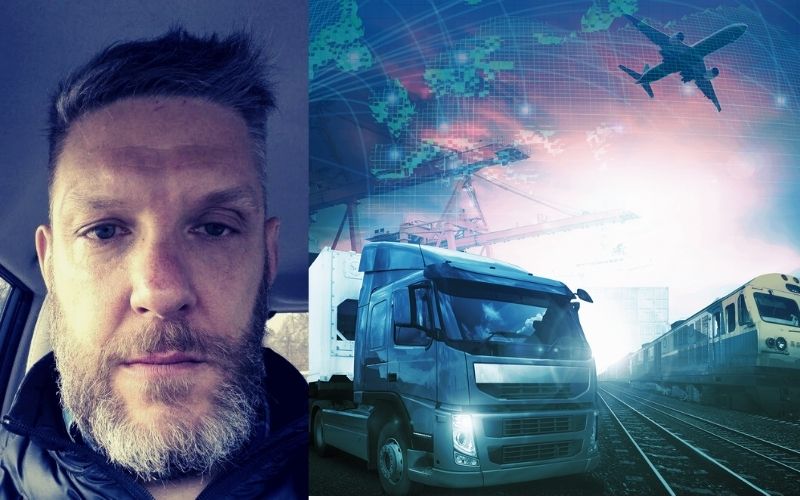 ---
When we think about cybersecurity, we typically think of our phones, computers and personal data being hacked. But Mike Vanderveer (BScCMPE'02) says heavy vehicles carrying dangerous goods are also a big cybersecurity concern.
Mike, who graduated from UNB with a degree in computer engineering, is a transportation cybersecurity consultant with his own firm, Deep Micro, in Ottawa. He says that it is not easy to hack into our cars and car company security systems are continually improving. But there are limitations, and transportation companies that own fleets, sometimes carrying dangerous goods, are always at risk – and always need to keep upgrading their solutions as technology evolves.
He consults with transportation and car companies to help them optimize their systems for security and maintenance. He also helps clients develop innovative solutions and new tech that's pushing the boundaries on new modes of transportation. "Companies and people like Elon Musk are changing everything – it's not going to stop, so risk and security solutions will always be needed."
Mike's got the experience to provide those solutions.
After graduating from UNB Engineering (where he championed the creation of the Head Rest café in Head Hall), he went to work in the telecom industry, where his father had worked all his life. "I understood that industry and it seemed like the place to be." He then started a consulting company and turned his first client – the National Research Council of Canada – into a full-time gig. At NRC he worked on intelligent transportation systems, leading the cybersecurity portion of the ITS group. "It was a lot of problem-solving in a growing field and I became the go-to person."
Mike now works with some of the top companies who are doing innovative work in the transportation sector. And he says technology that's going to change everything is coming faster than we expect.
"Driverless vehicles are already beginning to scale. Tech that was new six months ago has already changed. Yet the public and governments are not talking about the huge socio-economic impact this will have. We talk about driver job losses, but we haven't yet started talking about the impact of being able to car-pool with driverless cars, about having your car pick up your groceries for you, and about how that will change the infrastructure for groceries stores – or maybe what will become grocery warehouses. It'll also mean fewer cars on the road – which means pollution could go down, but parking revenues for cities will also go down. Accidents will go down, which is a good thing, but surgeons will need to train for different specialties."
He says companies are quietly spending huge amounts of money to speed up the use of new technology in their products. "A big part of my job is urging clients to move faster on solutions to security issues and risks that this new tech will create. It's moved from a tech challenge to a people challenge. I've learned to bring a broad perspective to my clients, along with the tools they need now and in the future."
Mike says he loves this work and how fast it moves. "It's fun. I'm working right now on a really cool product that's just getting into the hands of the end-user for feedback. Collecting data and analyzing the outcomes in order to provide solutions is exciting. This work is going to be in huge demand for a long time."
He also believes that although privacy is a big concern, there's also a big upside to how fast we're moving. "It's really exciting to see that data from vehicles can actually provide answers to health problems and other issues we struggle with. Our laws are evolving, and I think the world is actually becoming a better place."