UNB alumni recognized by Atlantic Business Magazine's 2020 Top 50 CEO Awards
Author: UNB Alumni
Posted on Sep 21, 2020
Category: UNB Fredericton , UNB Saint John , Inspiring Stories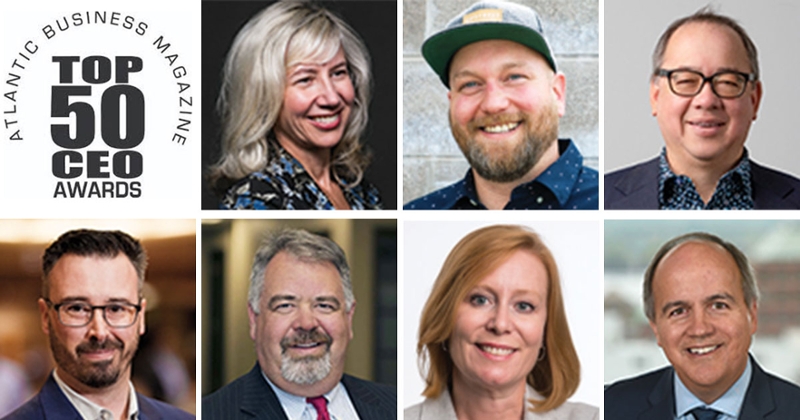 ---
The Atlantic Business Magazine's 2020 Top 50 CEO Awards recently recognized seven UNB alumni. 
Since 1999, the Top 50 CEO Awards celebrates accomplished business leaders in the Atlantic region. Nominations are submitted by the magazine's readers and nominees are judged according to corporate, community and industry involvement, as well as company growth and response to various managerial challenges. 
This year's list recognizes UNB alumni in New Brunswick, Nova Scotia and Prince Edward Island.
Crown Corporation or Post-Secondary Institution
Dr. Gaëtan Thomas (BScE'82, DSc'18): President & CEO, NB Power, Fredericton, N.B.
For-Profit with 1-250 Employees
Lydia Bugden (LLB'91): CEO & Managing Partner, Stewart McKelvey, Halifax, N.S.
For-Profit with 51-250 Employees
Dr. Keith McIntosh (DSc'18): CEO, PQA Testing, PLATO Testing. Fredericton, N.B.
Kenneth Shea (MBA'94): President & CEO, East Coast Credit Union Limited, Antigonish, N.S.
Pat Whalen (BScE'03): President & CEO, LuminUltra Technologies Ltd. Fredericton, N.B.
For-Profit with 1-50 Employees
Mitch Cobb (BA'02): CEO, Upstreet Craft Brewing, Upstreet BBQ Brewhouse, Charlottetown, P.E.I.
Jill Green (BScE'95): CEO, Green Imaging Technologies Inc, H2 Laboratories Ltd., Fredericton, N.B.
The full list of 2020 Top 50 CEO recipients can be viewed online.