Reindl to Coach Team Canada in Taiwan: Track and Field
Author: Stephanie Guimond
Posted on Feb 20, 2017
Category: Track and Field
FANTASTIC NEWS!!!.....  Our very own Jason Reindl has been named National Team Coach for the FISU Summer Universiade across the world in Taipei, Taiwan.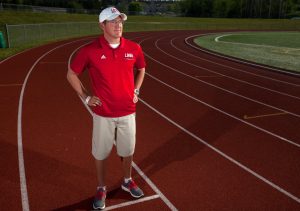 As per the Telegraph Journal:
Jason Reindl (and Steve LeBlanc) have been named to the Canadian coaching staff for upcoming events. Reindl, originally from Saskatoon, SK is ANB's (Athletics New Brunswick) high performance coach and head coach of the UNB Varsity Reds and a coach with the Saint John Track Club.
Reindl will coach Canada's team at the FISU Summer Universiade in Taipei, Taiwan, from August 19-30. This marks his first national team appointment.
"Its the culmination of hard work and support from the communities that have helped me become the coach that I am today," "I never got to wear the red and white as an athlete, so this is the first time representing my country. I'm humbled, honored and looking forward to it."  
Way to Go Jason!!!