Research shows diverse forests are best for mitigating climate change
Author: UNB Research
Posted on Apr 26, 2023
Category: Research , Publications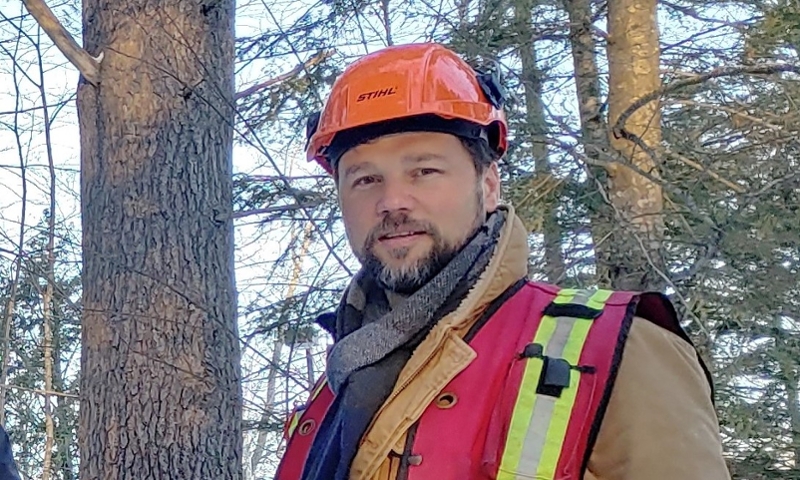 ---
New research provides strong statistical evidence that forests with a diverse, even mix of tree species offer significant advantages over monoculture forests for carbon sequestration, a crucial element in mitigating climate change.
The article, "Tree diversity increases decadal forest soil carbon and nitrogen accrual," was published in the leading journal Nature. Dr. Anthony Taylor, an associate professor of forest management at the University of New Brunswick, is one of the authors of the paper, alongside colleagues at the University of Alberta, the University of Minnesota, the University of Tokyo and Lakehead University.
A balanced mix of trees keeps more carbon in the ground
The research team looked at forest inventory data collected across Canada's vast forests over the past two decades. They found that, on a decadal scale, a functionally diverse and evenly mixed forest — that is, one that has not just multiple species but a balanced number of multiple species with diverse traits— can enhance mineral soil carbon sequestration by up to 32 per cent and nitrogen sequestration by up to 50 per cent. This highlights the importance of conserving and promoting forest biodiversity for mitigating climate change.
"Part of Canada's plan for meeting its Paris Agreement greenhouse gas reduction targets is to enhance forest carbon sequestration through 'climate-smart forest management,' said Dr. Taylor. "Our research supports this strategy and suggests maintaining functionally diverse forests should be part of the plan."
Previous research on the topic has suggested that species diversity and evenness could heavily impact carbon sequestration. However, those experiments largely relied on smaller-scale experimentation, leaving open the question of whether this would hold in larger, natural forests.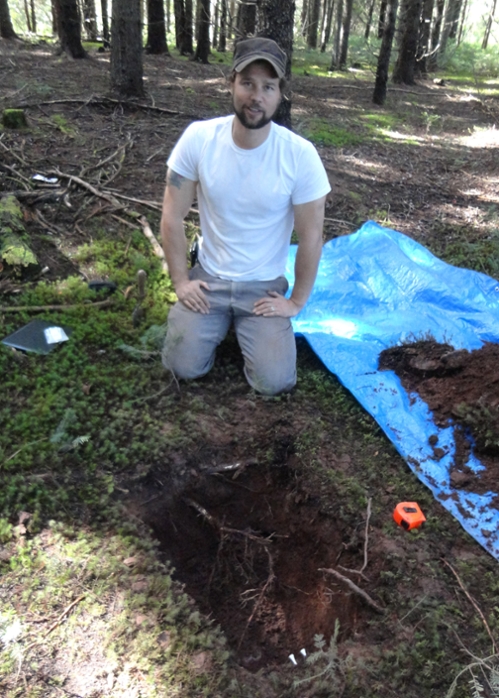 In this study, the researchers used data from the National Forest Inventory, a comprehensive database of forest inventory plots collaboratively established and maintained by the federal government, along with 12 provincial and territorial governments. A forest inventory plot is a small, designated section of land that is periodically examined to provide consistent data over time. Each year, data is collected from approximately 10 per cent of a set of designated sample plots, providing a complete set of data over a 10-year cycle. This enabled the research team to analyze trends on a large scale and over time, using data collected from natural and often remote ecosystems.
"Canada's federal and provincial forest plot networks offer a rich, invaluable source of data for studying the wide-scale ecological process that shape the country's forests, including the impacts of global warming and biodiversity loss," said Dr. Taylor.
More information
Dr. Anthony Taylor | Faculty of Forestry & Environmental Management
Research at UNB | Graduate Studies at UNB | Postdoctoral fellowships