The McKenna Institute announces $200,000 gift from Wesley and Patricia Armour Foundation in support of digital literacy
Author: UNB Newsroom
Posted on Apr 13, 2023
Category: UNB Fredericton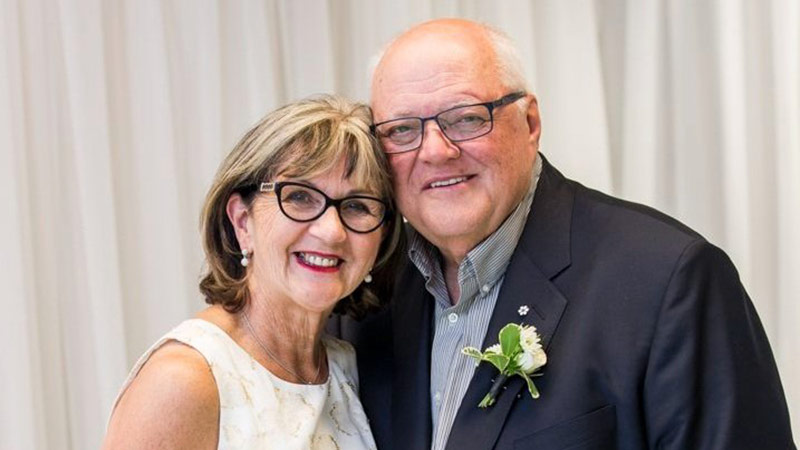 The McKenna Institute at the University of New Brunswick (UNB) is pleased to announce a $200,000 gift from the Wesley and Patricia Armour Foundation in support of digital literacy for underserved youth in the Moncton region.
This gift will support the growing Promise Partnership Digital Literacy Initiative, first announced in October 2022.
UNB has provided successful peer-to-peer mentoring and tutoring programs for children in economically disadvantaged communities in Saint John since 2009, with a special focus on literacy and numeracy. One hundred per cent of Promise Partnership participants have gone on to graduate from high school.
Through the new Digital Literacy Initiative, UNB is expanding these offerings to other geographic areas of need in the province and including supports that best enhance emerging school curriculum and specific family needs. Topics include digital citizenship, digital health and wellness; critical inquiry and meaning-making; creativity, design and problem-solving; communication and collaboration; and computational thinking. Participants will gain exposure, confidence and ability across a range of devices, such as tablets and smartphones while making meaningful, in-person connections with mentors in the post-secondary community.
The generosity of the Wesley and Patricia Armour Foundation will give youth in the Moncton region access to this growing ecosystem.
The Promise Partnership began more than a decade ago as the Backyard Book Club for elementary school students in the priority neighbourhood of Crescent Valley. The club was created and led by UNB Saint John undergraduates. Over the past decade, The Promise Partnership has evolved into a professionally designed, comprehensive K-12 peer-to-peer educational program delivered by paid undergraduate tutors and volunteer mentors.
Through the new Digital Literacy Initiative, The Promise Partnership is expected to reach an additional 250 students in Saint John, and up to 500 additional students in each partner community throughout New Brunswick in the coming years.
The gift was secured through the ambassadorship of UNB alumnus and former New Brunswick premier The Honourable Frank McKenna, PC, OC, ONB, KC, F.ICD, and The McKenna Institute.
"The Promise Partnership has given a greater chance of success to over 2,000 children while also teaching more than 1,500 university students that the giving of one's time benefits the entire community. We are honoured by this donation from the Wesley and Patricia Armour Foundation, which will enable UNB to facilitate digital literacy for children in the Moncton area. Gifts like this one are vital to our ability to expand this important program to communities across New Brunswick," said UNB's president and vice-chancellor, Dr. Paul J. Mazerolle.
Wesley and Patricia Armour are generous philanthropists and champions for the betterment of Atlantic Canada who have actively supported their community for over 50 years. "We aspire to a world where every child is able to meet their full potential, and in today's world, digital literacy is central to success," the Armours said. "We are pleased to support UNB's work to give New Brunswick's young people the time, equipment and skills they need to thrive."