Celebrating identities and communities to craft a better future
Author: UNB Newsroom
Posted on Aug 23, 2022
Category: UNB Fredericton
Working at the intersection of personal experience and professional practice, UNB PhD candidate Amelia Thorpe wants to create more opportunities to celebrate identity and difference.
Thorpe is part of the Pride/Swell project team, along with UNB associate professor of education Dr. Casey Burkholder. We spoke with her about how she got involved with this work and what it means to her.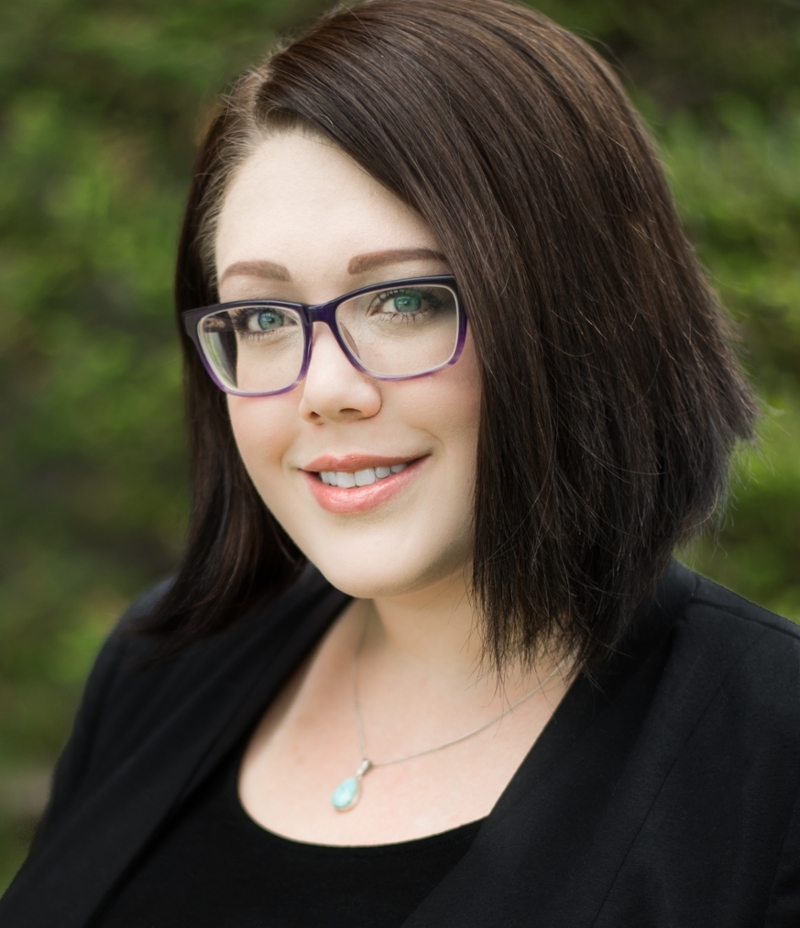 Who are you?
My name is Amelia Thorpe, and I'm a PhD candidate in the faculty of education at UNB. I have a bachelor of arts from Mount Allison University and a master of education in social justice education from the Ontario Institute for Studies in Education at the University of Toronto. I am a 2SLGBTQ+ educator and activist and have been involved in community work for about 15 years.
In my research, I explore the intersections between 2SLGBTQ+ activism and education as an individual who has been embedded in that advocacy. I look at how we can learn from community-led and collaborative spaces of activism to inform change in educational institutions.
Essentially, I'm looking at how schools and academic institutions can learn from work being done on the ground, from grassroots activism and from organizations that are focused on 2SLGBTQ+ community care and advocacy.
How did you come to focus on this area?
I grew up in rural Nova Scotia, where there was an absolute dearth of 2SLGBTQ+ representation in schools. There wasn't much in terms of positive representation, information, knowledge, anything like that. Once I entered spaces of activism in my teens, I began to find community and learned that so much work was being done. Still, there was a significant disconnect between the organizations doing this work and institutions.
When I was in high school, I was working with the Youth Project in K'jipuktuk, and we had the opportunity to present to school board officials and develop materials for local schools. These experiences sparked more questions around the disconnect – and why these conversations weren't happening more often.  
There's this very notable lack of communication between different institutions - or spheres - if you will. I've always straddled both sides of academia and activism, which I wanted to explore further in my dissertation, particularly as someone who's very much embedded in queer activism. My hope is that my research could show ways in which educators, broadly, can learn from strategies that are used more frequently in advocacy spaces and learn from the folks who have long been doing this work.
So, tell us about Pride/Swell.
Pride/Swell is a collaborative research project that uses DIY artistic expression to put a focus on the lived experience of queer, trans and non-binary individuals - primarily youth and now youth and seniors - to address the lack of representation and 2SLGBTQ+ voices and experiences in big conversations surrounding gender and sexual diversity. It also seeks to speak back to the absences and persistent erasure we see in schools and traditional exhibition and archiving practices.
In terms of media, we've run the gamut with the possibilities of punk and DIY media production. Cellphilming, in particular, has been a significant medium, and that is in large part due to Dr. Burkholder's notable research in that area.
So, is Pride/Swell about giving voice to people or giving them space to explore identity through media?
We hope it offers an avenue for individuals to explore issues like identity, politics and experience connected to gender and sexual diversity in creative ways. The project creates space to explore these topics in greater depth than folks may have been permitted to within institutions.
Both are encouraged and celebrated. We recognize that we all have different levels of comfort in centering or discussing or considering our lived experiences and identities. With our focus on sharing participants' knowledge and creative outputs with the greater public, we've also assembled a digital archive that's collectively curated and constantly growing to make this data more widely accessible past the confines of the institution.
We want to provide opportunities for introspection and exploration and educate and share lived experiences.
What do you hope comes out of this research?
Oh, that's a big one. One of my hopes is that this project offers an affirming opportunity to build community among 2SLGBTQ+ individuals across the Atlantic provinces; I hope that by engaging in creative ways of thinking through the personal, the social and the political, we can contribute to creating change. This project seeks to spark hope for collective queer futures and to create opportunities for participants to dig into those topics, imagine and disrupt.
What is next?
We're launching Pride/Swell+, which is bringing 2SLGBTQ+ seniors into the conversation; the project's first iteration focused exclusively on youth and young people's experiences. Experience engaging in intergenerational work, I have seen the significant absence of interaction and community-building across generations within 2SLGBTQ+ communities. Young queer, trans and non-binary folks have so much knowledge to give, but they can also learn so much from the elders that have paved the way and have brought us to this point. Pride/Swell+ is intended to bridge generations, spark conversation and creation, and bring youth and senior voices into this conversation and this project.