UNB student joins SEDS-Canada board of directors
Author: UNB Newsroom
Posted on Jul 6, 2022
Category: UNB Fredericton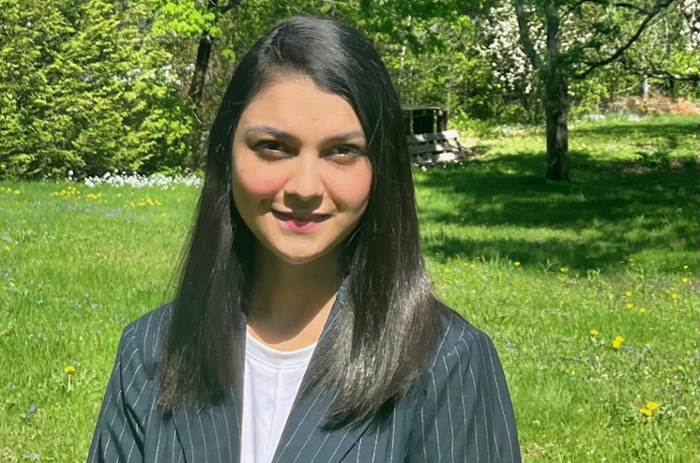 A University of New Brunswick student has been elected to the board of directors of Students for the Exploration and Development of Space (SEDS-Canada), an international organization promoting student involvement in space engineering and science.
Roseleen Kafley is studying to earn a bachelor of science degree with a major in physics on UNB's Fredericton campus.
Kafley is vice-president of communications on SEDS-Canada's board of directors. Her role is to provide space enthusiasts across Canada with the opportunity to bridge the gap between knowledge and application regarding space exploration and STEM opportunities.
"I am strong advocate for STEM and science communication," says Kafley. "I aim to ensure efficient dissemination of space and educational resources to make this sector more inclusive and accessible to other students in order to further their educational and experiential opportunities."
As a research assistant working with Dr. Richard Langley, professor in the department of geodesy and geomatics engineering at UNB, Kafley is actively involved in the global navigation satellite system receiver for ionospheric and position studies for CubeSat NB, New Brunswick's first-ever cube satellite.
"My strong affinity and curiosity for physics often led me wanting to know more about the universe we live in," says Kafley. "My love for space exploration eventually developed as a passion for aviation and optimizing space technology to aid in current and future space exploration."
During the winter 2022 semester, Kafley was elected to the executive team for UNB's physics and astronomy club, focused on improving space involvement and accessibility to UNB students. She is a peer mentor for the faculty of science's Science Student Leadership Program. She has served as the member of Bhutan Children's Parliament.
Media contact: Kathleen McLaughlin