UNB announces new certificate in nursing leadership and management
Author: UNB Newsroom
Posted on May 5, 2022
Category: UNB Saint John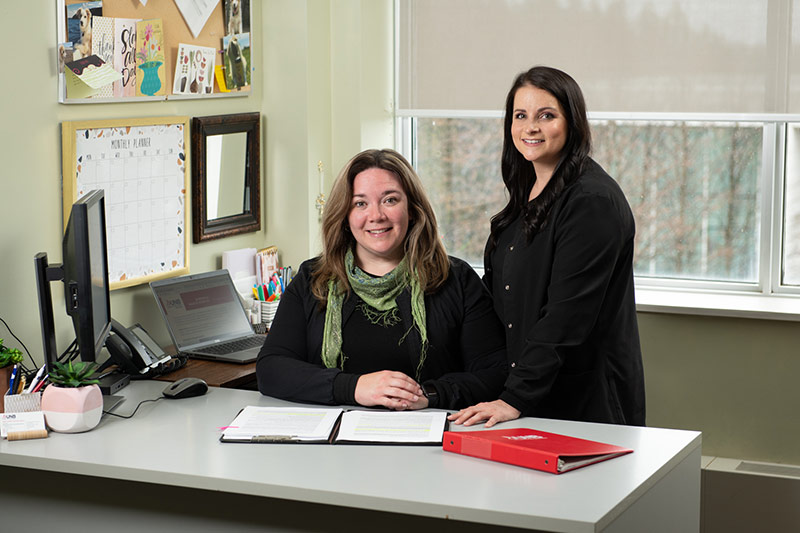 The University of New Brunswick's Saint John campus will offer a new certificate program in nursing leadership and management, beginning in fall 2022.
This post-bachelor's certificate is an online term-based program designed to meet the needs of healthcare professionals starting their career in, or aspiring towards, leadership positions in health care.
To receive the certificate, students must complete all five of the following courses:
Communication in the health care environment;
Change leadership in the health care environment;
Introduction to human resources in health care;
Quality management in health care; and
Introduction to financial stewardship in the non-profit sector
Courses can be taken on a part-time basis, allowing students to complete the program in one to two years. If required, they can extend the timeline up to five years.
Anyone interested in enrolling in the certificate program must hold a bachelor's degree in a relevant field and have a current membership and be in good standing with the Nurses Association of New Brunswick (NANB).
Students in this program will have access to a team of highly skilled and educated management professionals from the faculty of business and the department of nursing and health sciences.
"This post-bachelor's certificate is part of our overall Integrated Health Initiative (IHI), which merges health education with social innovation and greater collaboration to support systemic health care reform," says Dr. Petra Hauf, UNB's vice-president Saint John.
"I am encouraged by the progress we have made with the IHI and how it builds on our overall strategic plan: UNB Toward 2030," she adds. "The certificate in nursing leadership and management is a transformative educational opportunity that will allow us to continue making that progress."
Media contact: Angie Deveau
Photo: Holly Knight and Erika Kinney, members of the department of nursing and health sciences at UNB in Saint John. Credit: Cameron Fitch/UNB Media Services