UNB students give back to the Saint John community
Author: UNB Newsroom
Posted on May 9, 2022
Category: UNB Saint John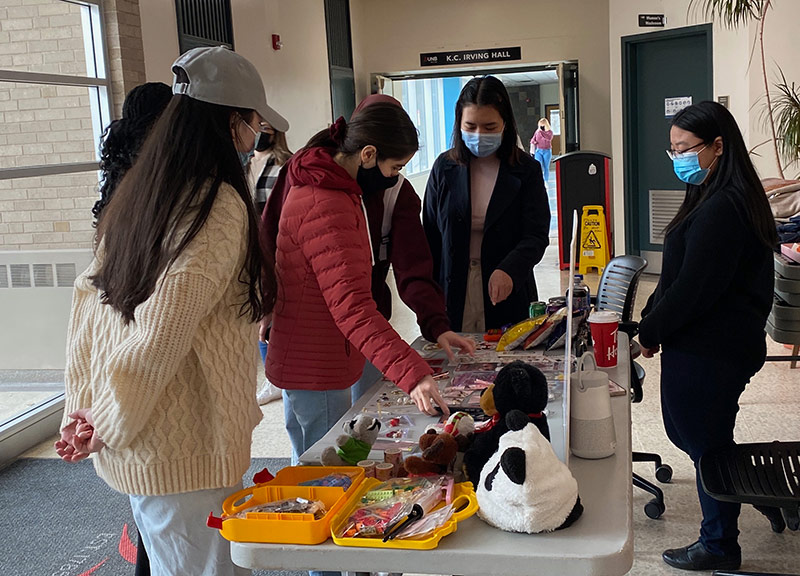 Students from the University of New Brunswick's business administration marketing management course raised $5,500 for a scholarship fund at the Saint John Newcomer Centre and close to $7,500 to fund bursaries for children and teens to participate in the Discovery Summer Camp program on UNB's Saint John campus.
Dr. Emin Civi, a professor in the faculty of business at UNB, believes the best way to learn marketing concepts is to try them in real-world situations. He encourages students to apply the skills and knowledge learned in the classroom to create, pitch and implement fundraising initiatives. All proceeds and funds collected are used to help societal challenges facing the Saint John community.
The fundraising project is designed to help students understand their target market and to create and execute appropriate marketing strategies. The project enables students to implement strategies and learn from the hands-on experience.
UNB students are playing a significant role in improving communities and serving as a shining example to others. After participating in the Saint John Newcomers Centre fundraising project, Olivia Finlay, a UNB student, has become a volunteer at the centre.
Money raised from the winter-term fundraising project will provide full bursaries covering all camp fees to enable any interested child to attend the Discovery Summer Camps at UNB.
"Running a fundraising campaign from start to finish is a valuable and unique experience," says Erica Stoddard, a UNB marketing management student. "We applied the strategies we've learned and made a positive impact on our community."
Thanks to a grant from the provincial government's Department of Post-Secondary Education Training and Labour, children and youth in the Saint John community will have the opportunity to discover their interests in the arts, sciences, business and sports through experiential learning in a small group setting.
To register and to learn more, visit Discovery Summer Camps at UNB or contact discovery@unb.ca.
Media contact: Dani Godbout
Photo: UNB students browsing a product table run by students from UNB's marketing management course.