UNB and CUPE sign collective agreement
Author: UNB Newsroom
Posted on May 27, 2022
Category: UNB Saint John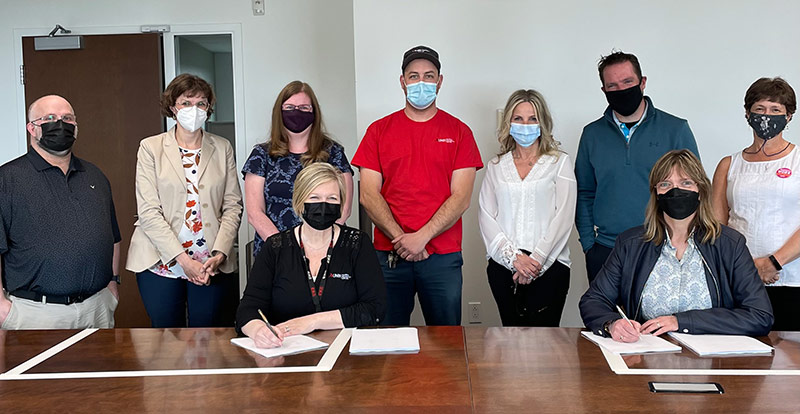 The University of New Brunswick and the Canadian Union of Public Employees (CUPE) - Local 3339 are pleased to announce they have signed a five (5) year Collective Agreement. Both parties were pleased to be able to reach a mutually beneficial settlement.
CUPE Local 3339 represents approximately 55 support staff employees on the Saint John campus performing work in the following categories: clerical, secretarial, library assistant, tradespeople, labourers and technicians. Certified as a bargaining unit in 1989, these Support Staff employees are located on the Saint John campus.
Media contacts
Photo: Back row (L-R): Andrew Woodcock, Moira Goodfellow, Kim Booker, Ryan Lavine, Jenn MacDonald, Kevin Simpson and Penny Hayes. Front row (L-R): Tammy Hicks and Petra Hauf.