Distinguished alumni to be honoured at Proudly UNB event
Author: UNB Newsroom
Posted on Apr 7, 2022
Category: UNB Saint John , UNB Fredericton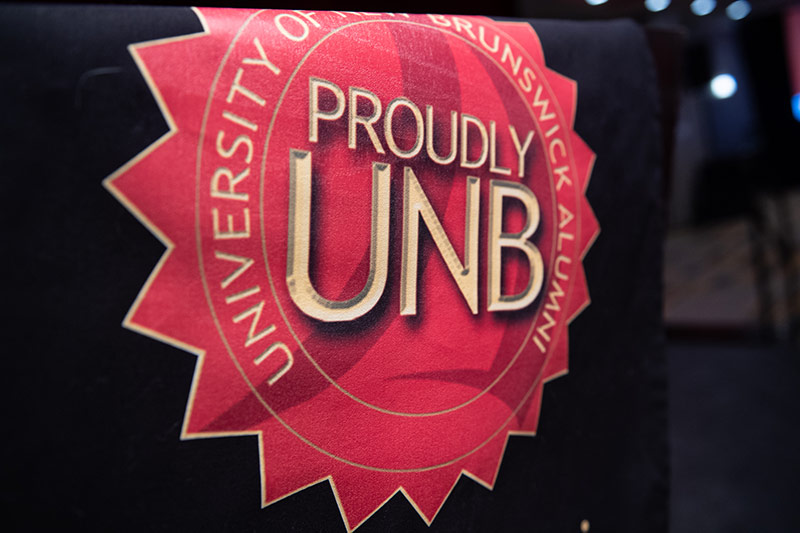 The University of New Brunswick's Associated Alumni will celebrate the achievements of 15 alumni and one alumni group on April 7 at a gala event in Fredericton.
"The Proudly UNB honourees are outstanding and truly deserving of this recognition and celebration," says Jill Jeffrey (BPE'82, BEd'83), UNB Associated Alumni president. "These alumni ambassadors proudly represent UNB in their fields, their communities, and the university. They are leaders in bettering society. The awards gala is our opportunity to honour some truly outstanding individuals who are making a difference professionally and within their communities while inspiring fellow and future alumni."
The 2020 and 2022 Proudly UNB awards recipients will be honoured by their supporters, fellow alumni, former classmates, and members of the UNB community.
2020 Recipients
Alumni Award of Honour
Marc Bedard (BBA'74), UNB ambassador, volunteer and mentor.
Alumni Award of Distinction
Patricia Beattie-Huggan (BN'69), humanitarian, innovator, and founder and president of The Quaich Inc., a health promotion consulting company.
Thomas Liston (BBA'96), leader, community supporter, technology investor and analyst.
Anita Naidu (BScEE'05, MChE'08), humanitarian, activist, engineer, and professional athlete.
Peter Pacey (BA'71, MEd'80), actor, director, writer, producer, and founder of Calithumpians Theatre Company.
Young Alumni Achievement Award
Caleb Grove (BScME/D-TME'15, ME'17), community builder, entrepreneur, and founder of Mbissa Energy Systems.
Volunteer of the Year
Brian Freeman (BBA'74), community leader, dedicated volunteer, and one of the founding members of the UNB Red Bombers football club.
2022 Recipients
Alumni Award of Distinction
John Dawes (BBA'69), fundraising activist, community leader, and advocate for affordable housing initiatives.
Dr. Linda Duffet-Leger (BA'92, BN'96, MN'06, PhD'11), nurse, researcher and changemaker.
Amanda O'Sullivan (BBA'86), charted professional accountant, mental health advocate, and creative leader.
Cherrill Edwina Shea (BA'69, LLB'72), lawyer, changemaker, and telecommunications pioneer.
Young Alumni Achievement Award
Charit Khatri (BBA'11), interculturalism advocate and community builder.
Dr. Christos Papadopoulos (BSc'09), orthodontist, community leader, and humanitarian.
Emily Weston (BScChE/D-TME'19), community leader, social advocate, and humanitarian.
Alumni Volunteer of the Year
Kyle Ferguson (BBA'09), director of business operations for the Canadian Hockey League, outstanding UNB volunteer, and career mentor.
Alumni Group of the Year
Beaverbrook Scholars Executive Committee gives their time, talent, and treasure to pay homage to Lord Beaverbrook and celebrate Beaverbrook Scholars through the annual organization of networking events, dinners and meetings, and they have been the most successful alumni fundraising campaign in UNB history, surpassing $3 million total in scholarships.
A virtual production of the celebration will be shared following the ceremony.
See unb.ca/proudlyunb, for more on the Proudly UNB award recipients.