CCAA names 24 Saint John Seawolves as National Scholars
Author: UNB Newsroom
Posted on Sep 22, 2021
Category: UNB Saint John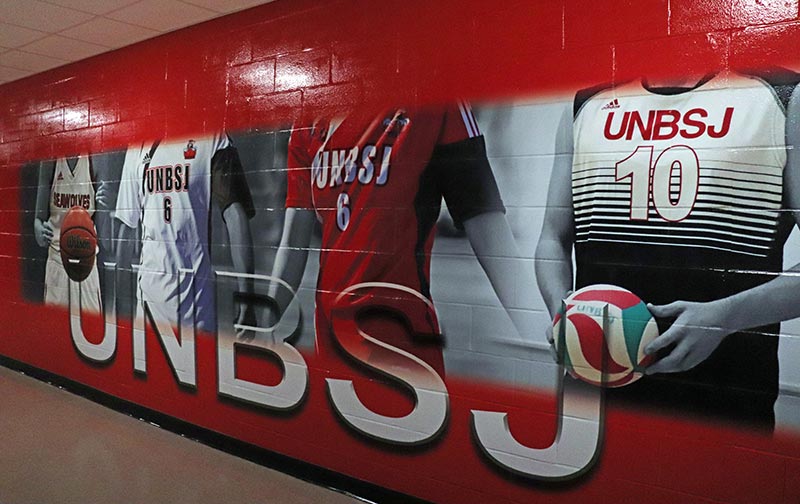 The Canadian Collegiate Athletic Association (CCAA) has announced the National Scholar Award winners for 2020-21, with 24 student-athletes from UNB's Saint John campus making the grade despite a challenging academic year.
"This is the largest number of National Scholars we've had in the Seawolves program," says David Munro, athletics director at UNB Saint John. "Our student-athletes are highly dedicated to academic and athletic pursuits. We are incredibly proud of them and congratulate them on their success."
The National Scholar Award signifies a student-athlete's commitment to academic success and athletic achievement. To receive the honour, a student-athlete much achieve a 3.7 GPA or higher and play a varsity sport in the CCAA.
Congratulations to UNB Saint John's 2020-21 CCAA National Scholars:
Jack Fury-Miller, Basketball
Hanna Grossman, Basketball
Emily Fitzpatrick, Basketball
Sophie Sharp, Basketball
Julia Bennett, Basketball
Lexi Hawryluk, Basketball
Laura Steeves, Basketball
Claire Leblanc, Basketball
Harold Oh, Soccer
Logan Perry, Soccer
Hannah Oh, Soccer
Hannay Thorne, Soccer
Charlotte Knappe, Soccer
Julianne MacCallum, Soccer
Samantha Gallen, Soccer
Sarah Green, Soccer
Emma Lynch, Volleyball
Bridgitte Boone, Volleyball
Kaity Sears, Volleyball
Abby Bernard, Volleyball
Jane Campbell, Volleyball
Jayme Glaspy, Volleyball
Chandler Dickie, Volleyball
Simon Anctil, Volleyball