UNB to host second cohort of Scale Up Atlantic Canada Program to accelerate business growth
Author: UNB Newsroom
Posted on Dec 10, 2020
Category: myUNB , UNB Fredericton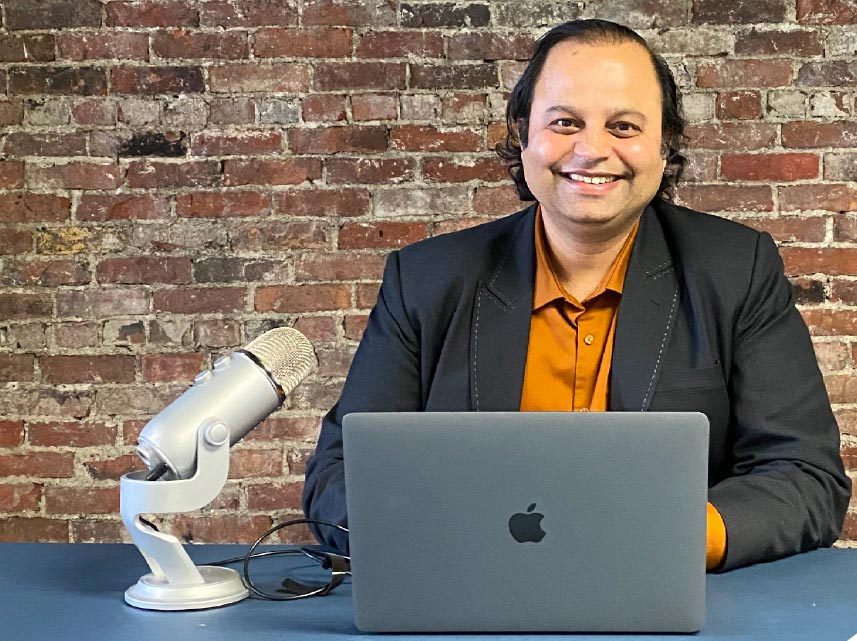 The University of New Brunswick's J Herbert Smith Centre for Technology Management and Entrepreneurship (TME), with support from Post-Secondary Training and Labour (PETL) and the Atlantic Canada Opportunities Agency (ACOA), is investing in the second cohort of the highly successful Scale Up Atlantic Canada program to support businesses in New Brunswick and the other Atlantic provinces.
Scale Up Atlantic Canada is a unique program that helps companies increase their revenue and provides them with the expertise they need to move forward in their development. The curriculum, which has shifted to a 100 per cent digital format, will focus on the 3 Cs of growth - customers (ignite sales), capacity (build a people platform) and cash (access resources for growth).
The Government of Canada is providing a non-repayable contribution of $400,000 to this initiative through ACOA's Business Development Program. The Province of New Brunswick is also contributing $99,000 though PETL.
"Scale Up Atlantic Canada is an excellent example of how UNB is working with partners to transform, support and impact our communities," said Dr. Paul Mazerolle, president and vice-chancellor of UNB. "As the epicentre of innovation in New Brunswick, UNB strives to serve the public good. Strategic partnership investments like these allow us to accelerate economic growth within our region, ultimately benefitting the lives of New Brunswickers and Atlantic Canadians."
"I'm pleased that ACOA is supporting the Scale Up Atlantic Canada program that will help companies address gaps and position them to take advantage of important growth opportunities," said René Arseneault, Parliamentary Secretary to the Minister of Economic Development and Official Languages (Official Languages and ACOA). "Strong economies rely on the prosperity and growth of local businesses and entrepreneurs. As we navigate these uncertain times, it's more important than ever to give small businesses the tools they need to help build a strong, competitive economy."
"Despite recent challenges with COVID-19, government continues to embrace a pro-growth agenda," said Minister of PETL, Trevor Holder. "Through our Economic Recovery and Growth Action Plan, we want to foster the success of New Brunswick companies by helping them grow and scale. The launch of a second cohort will greatly contribute to these efforts and we are proud to support this program."
"In pre-pandemic times, the Scalerator helped hundreds of companies quickly achieve new, profitable growth," said Dr. Daniel Isenberg, founder of Scalerator, Scale Up's trademarked curriculum. "Now, growth is at even greater premium and the Scalerator has proven itself again by providing scale up tools that work even in these challenging times. There are few better investments in your own growth than committing to Scale Up Atlantic Canada."
Up to 15 companies from across the province and the Atlantic region will participate in a rigorous program hosted by UNB and guided by a team of experts. This program, which is open to businesses of any sector, is backed by an impressive track record.
There is no cost to apply. Businesses selected to participate in the cohort will need to pay a program fee of $6,500. The 2021 program will begin its first workshops in February and continue until September 2021. Interested companies must meet the following criteria:
Annual revenue between $1 million and $15 million;
Participating owners/CEOs should have significant ownership in the company and a keen ambition to grow; and
Companies must be headquartered in Atlantic Canada.
Applications for entry into the Scale Up Atlantic Canada Program are now being accepted and weekly reviews of applications are being conducted. Applications close on Jan. 18, 2021. Interested companies can learn more at ScaleUpCan.co or by contacting Rachel Clarke, program coordinator at TME, at rachel.clarke@unb.ca.
Media contacts
Angie Deveau, Communications Officer, UNB, 506-458-7925;
Ann Kenney, Senior Communications Officer, ACOA NB, 506-260-2193; and
Leigh Watson, Communications Officer, Department of PETL, (506) 453-2597