UNB partners with the Canadian Professional Sales Association
Author: UNB Newsroom
Posted on Dec 22, 2020
Category: UNB Saint John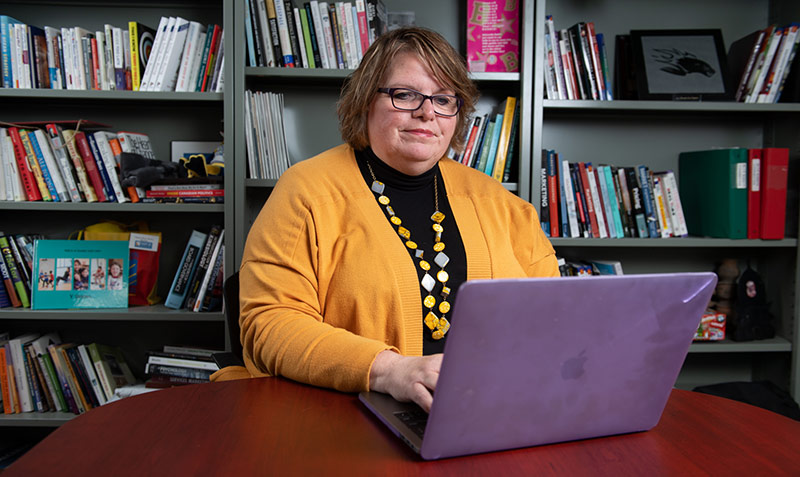 The University of New Brunswick has become  an accredited partner of the Canadian Professional Sales Association (CPSA), the national governing body for sales professionals.
Under the new partnership, the university's master of business administration (MBA) in business development and professional sales, taught at UNB Saint John's uptown location, will be accredited by the CPSA to provide all the required pre-requisite education toward the Certified Sales Professional (CSP) designation.
"We are pleased to announce this exciting new partnership," says Dr. Shelley Rinehart, MBA director. "Our students will now be able to streamline their path to achieving CPSA accreditation. The CSP designation is recognized across Canada and will help set our students up for career success."
UNB's business development and professional sales graduate program was launched in 2018, and was the first of its kind in Canada. "Many university programs still don't include any sales education despite many graduates going on to land roles that involve sales in some capacity," explains Matthew Nicolle, MBA instructor. "Not only does our program provide sales education, the partnership with CPSA will bring many benefits to our students including access to professional development opportunities and the ability to connect with potential employers."
Dr. Rinehart recently appeared as a guest on the Tech Talks podcast, discussing the ways in which UNB is building sales talent within Atlantic Canada and how the New Brunswick business community has shaped the program. "At the moment, our region is under-represented when it comes to professional sales," she explains.
"UNB's relationship with the CPSA will benefit Atlantic Canada's business community, bringing expertise to the area and producing more professional salespeople, something which will boost New Brunswick's economy." UNB is currently the only university in Atlantic Canada to have this type of partnership with CPSA.
Media contact: Fiona Hendrie
Photo credit: Rob Blanchard/UNB photo